I cannot believe I missed National French Fry Day. Forget about the fact I am on the keto diet, this is a landmark day. One may ask "where did French fries come from anyways?". Funny I was thinking the exact same thing so I Googled. My research found an international dispute between Belgium and France. (you gotta be kidding me).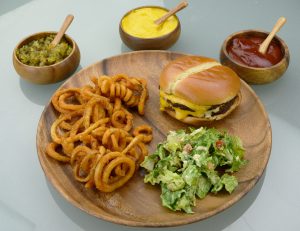 The Belgian version
This is where historians claim potatoes were being fried in the late-1600s. According to local Belgian lore, poor villagers living in Meuse Valley often ate small fried fish they caught in the river. … And just like that, the earliest French fries were born. How quaint! -Google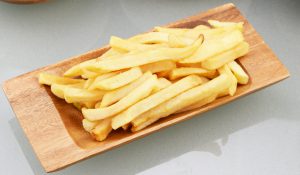 The French version
It is disputed but One enduring origin story holds that french fries were invented by street vendors on the Pont Neuf bridge in Paris in 1789, just before the outbreak of the French Revolution. However, a reference exists in France from 1775 to "a few pieces of fried potato" and to "fried potatoes". Where the heck is the Pont Neuf bridge? -Wikipedia
Bruce's Version
One may then ask "Bruce, where is all of this headed? Why are you so obsessed with fries?". Listen, when you have been on a keto diet for two weeks then National French Fries Day rolls around (or anything fried for that matter) and this is a trigger to all sorts of culinary mischief.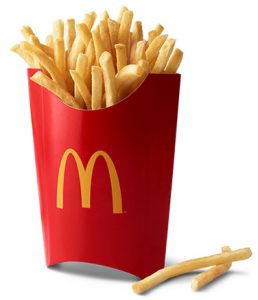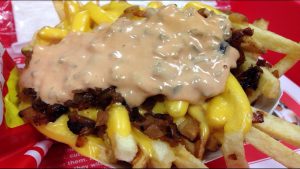 I mean McDonald's still hold their own. Then there is Fat Burger and In & Out, although In & Out fries harden to a rock formation if not eaten within 10 minutes or ordering them "animal style (above). Of course the classic curly cue fries from Burger King are up at the top of delish.
As I mentioned I am 'doing' Keto. I yearn for a potato skin fry, or sweet potato fries, or fries from the Apple Pan or chili cheese fries from Tommy's, both local favorites. Fries are delicious plain or with ketchup or mustard, or tartar sauce, not to mention cheese whiz and blue cheese dressing. French fries are something not to be fooled with but then again I'm not obsessed.