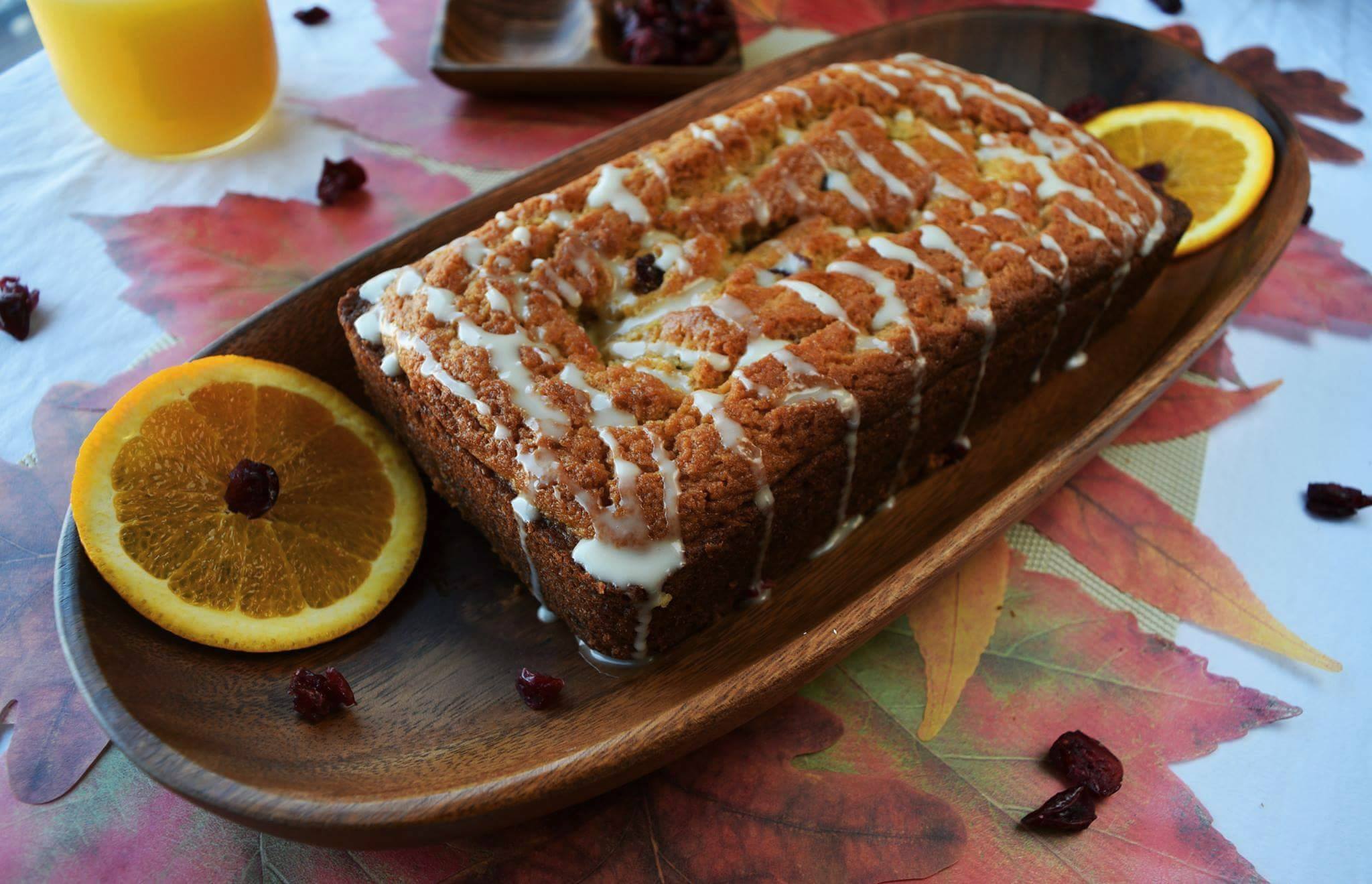 Fall is upon us! Well sort of- I want to believe it's fall, but it's still 100+ degrees here in Southern California so I'm fabricating fall smells in my kitchen while I pretend to be back on the East Coast with all its cool weather and changing leaves.
There's something about fall that always inspires me to spend more time in the kitchen. I think it brings back a lot of nostalgic feelings surrounding my Mom, and my parents' home back on the East Coast. I remember being young and having zero interest in learning to cook, but there was something magical about watching my mom in the kitchen. Some might call it observing her in her element, but knowing what I know now- it was more than that. My Mother is an amazing cook and baker, and spent most of my younger years cooking for an entire neighborhood (you laugh, but there were at least 15 extra kids at my house every night). Baking for my Mom was her way of showing those around her she loved and cared for them, and that act of service is something that has always stuck with me. Now don't get me wrong- she cooked her butt off year round, but fall was really when she pulled out the big guns. Every day after school my friends would express their jealousy at the delicious smell of home baked cookies wafting from our little apartment (I'm talking oatmeal cookies, chocolate chip cookies, sugar cookies…this is just one afternoon y'all). People would randomly drop by during that time, as it was pretty well known in the area that if you came by Janie's house you were leaving with a huge bag of baked goods, a hug, and likely some extra groceries to tie you over until payday (yea my Mom and Dad are the bee's knees). So when I started putting together a recipe for this week I thought about a breakfast dish that you could easily share with loved ones, or co-workers, or friends that was comforting but still healthy. I decided I would borrow an old fall favorite, Vegan Cranberry Orange Loaf from Jennifer at the NeuroticMommy blog. She took out the eggs, the processed sugar, and milk, really knocking the calorie count down (and made it more restrictive diet friendly (I'm looking at my fellow lactose intolerant friends!) The recipe is incredibly simple and easy to share! I encourage you readers to whip up your own breakfast loaf and share it with the people you love, and in this case I got to share it with my super sweet co-workers!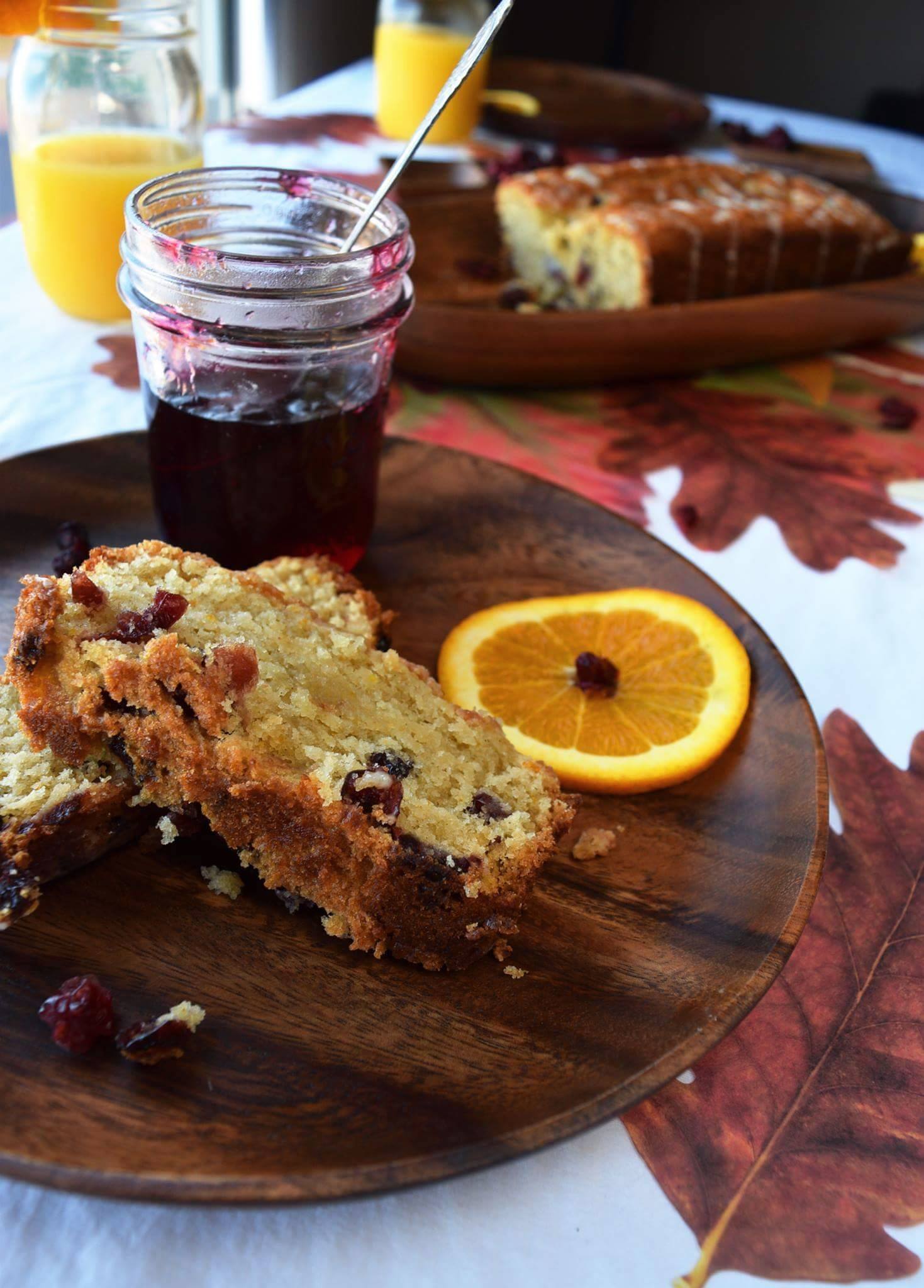 I whipped up this super tasty recipe using Pacific Merchants' French wood utensils, which are fabulous not just because each utensil is unique (each utensil is hand crafted and therefore each one is like a little snowflake), but since they are made of wood you don't get any plastic-y taste from the kitchenware. Plus since we have numerous cancer survivors in my family, we don't have to worry about any plastic based carcinogens that may contaminate the food. I've plated the loaf on Pacific Merchants' responsibly forested 16" x 7" acacia serving tray (so my wonderful coworkers don't have to fight to get a "slice" of the action), and decorated our table with the Red Tone Fall Deco Parchment leaves so my co-worker's get the full Fall experience (they may think I'm slightly insane in this 100 degree weather, but oh well- haha!)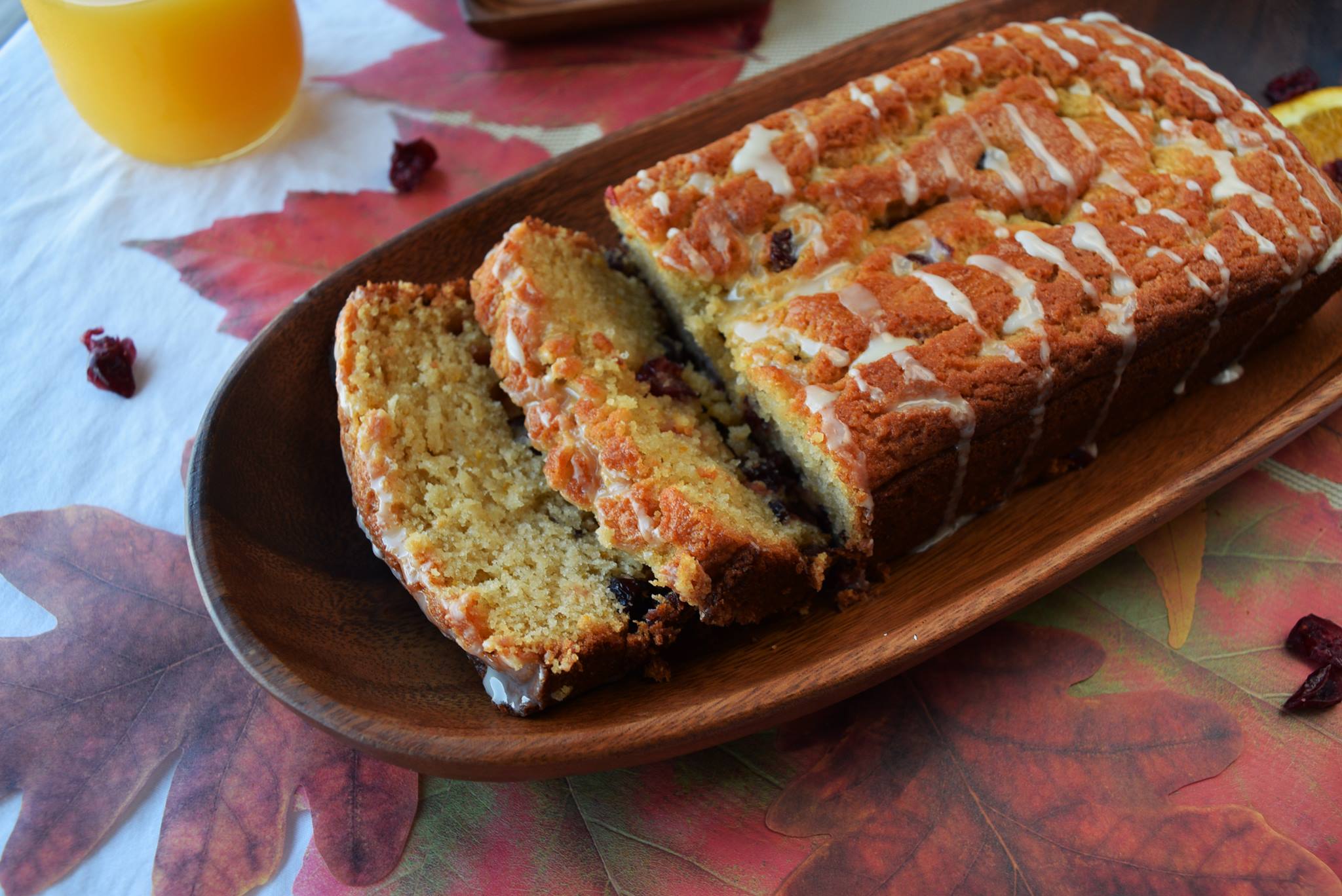 Vegan Cranberry Orange Breakfast Loaf
(Many thank yous to www.neuroticmommy.com)
Ingredients
1 ½ cups cake flour or GF whole wheat flour
1 tsp of Baking Powder
1 cup of organic sugar or ¾ cup of honey (Grade B)  (if you use the honey decrease the liquid in the recipe by 3 tbsp)
Zest of ½ an orange
1/3 cup unsweetened applesauce
¾ cup unsweetened Almond Milk (or any nut milk)
½ cup organic safflower oil
1 tbsp orange juice
1 tsp vanilla extract
1 cup fresh cranberries
Orange Glaze (optional)
1 cup powdered sugar
2 tbsp orange juice
Method
1. Preheat oven to 350F and lightly spray standard loaf pan with coconut oil or nonstick cooking spray
2. In a large bowl sift together dry ingredients, flour, baking powder, salt, sugar and orange zest. Set aside.
3. In a separate bowl, whisk together all wet ingredients, almond milk, safflower oil, applesauce, orange juice, and vanilla extract.
4. Slowly mix in wet ingredients to dry ingredients. Stir until just combined then fold in the fresh cranberries.
5.  Pour batter into prepared loaf pan and bake for 1 hour and 20 minutes. The original recipe calls for 70-75 minutes but because of the ingredient switches, the time varies. Mine loaves were done at an hour and 20 minutes. 6. At the hour mark, just keep an eye on it from there. If you want to keep it in longer but don't want the top to brown too much, lower the heat and keep it in longer. And of course do the whole tooth pick inserted check.Once done remove from oven and let cool in pan 15 minutes. After that transfer to a wire rack and let cool completely before icing (if using).
7. Make the glaze by whisking both juice and sugar together until completely smooth and no sugar clumps are left.
8. Drizzle that yumminess like crazy on top of your loaf cake. Cut, serve and Enjoy!