From Bruce:
March 23rd is National Chip and Dip Day in celebration of America's favorite party appetizer. If you're hosting a Memorial Day party, it is almost certain that chips and dips are on the snack list. Here's my quick and easy guacamole recipe that will take you just five minutes and make you look like a star!
---
Easy, Easy, Easy Guacamole Dip Recipe
Ingredients
4 avocados
6 oz La Victoria Salsa Victoria Hot
Sliced jalapenos (fresh or jar is fine)
2 tomatoes
2 cloves fresh garlic
Tabasco sauce
Red onion
---
Directions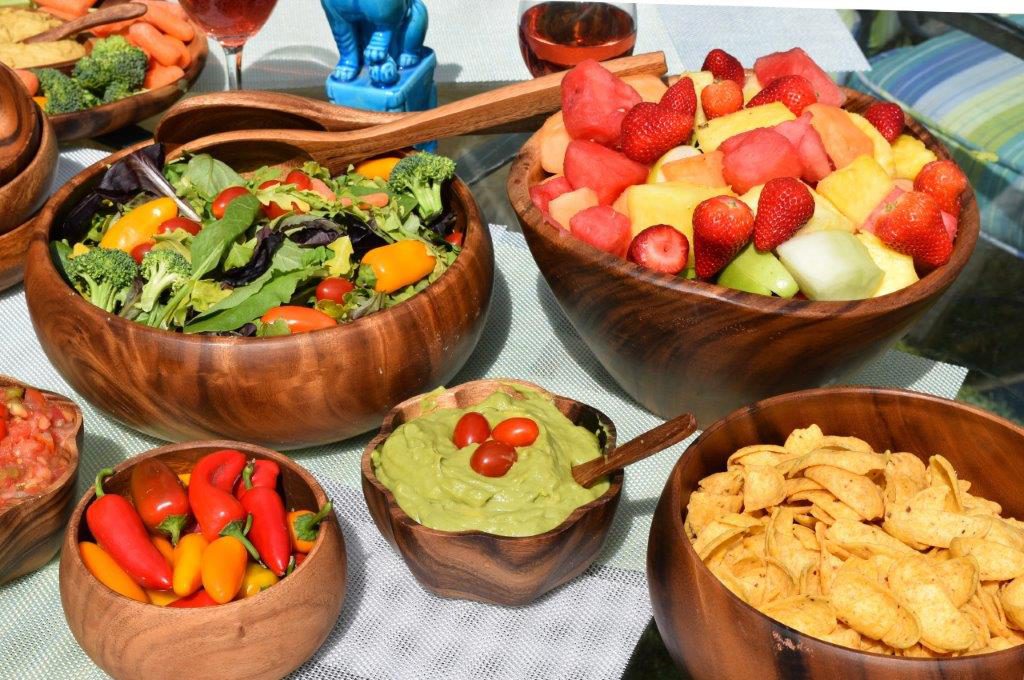 Mash avocados with La Victoria Salsa Victoria Hot and crushed garlic.
Mix in diced tomatoes, diced red onion and jalapenos (to taste).
Add Tabasco sauce to taste to add some heat to your spice. This recipe can be made without the spice and heat – just omit the Salsa Victoria, jalapenos and Tabasco. It's fast, tasty, and your guests will be in awe of your "secret" recipe!
Now let's talk about chips – most people will use tortilla chips. I like to offer both tortilla and corn chips because, well, I LOVE corn chips. For those of you who want something more healthy, cut some carrots, celery, radishes, and other veggies for dipping.
Have fun on Memorial Day!