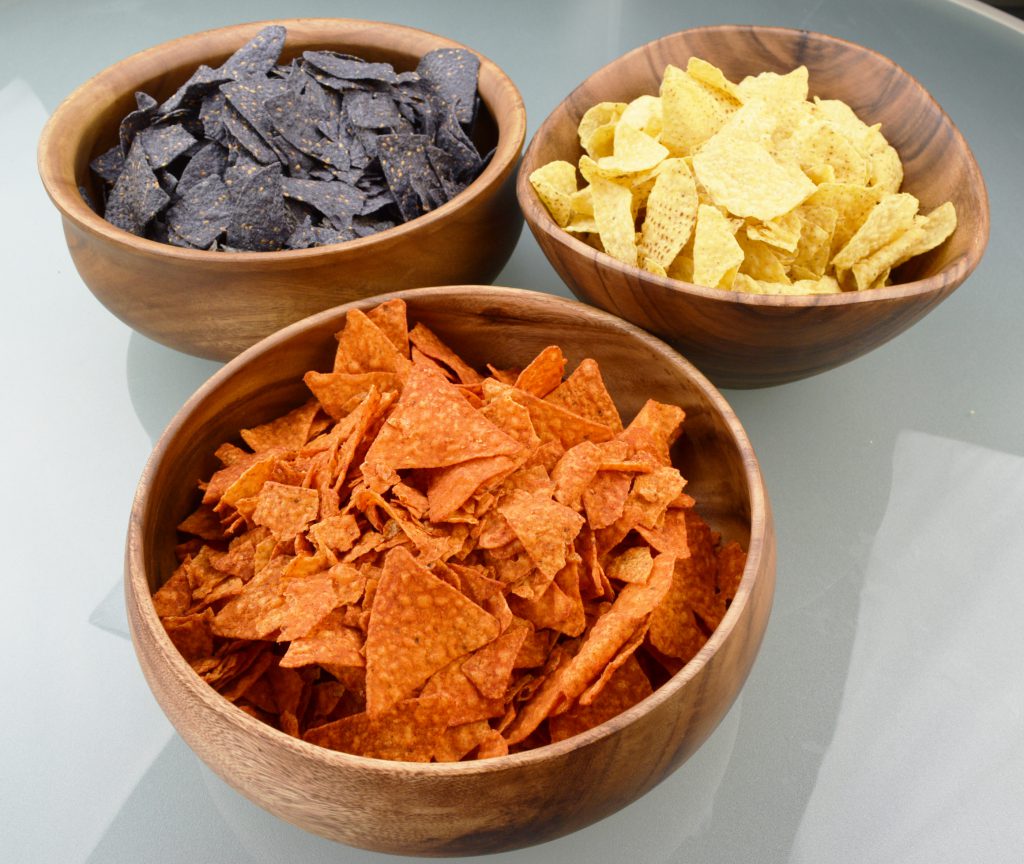 What do you know—it's National Tortilla Chip Day! We think the tortilla chip is important enough to have it's own day, don't you? Considering how universally liked and pervasive these chips are in society, they are definitely taken for granted. It's also a competitive market—we counted at least ten brands at the grocery store!
Generally available in white, yellow, blue and red corn, tortilla chips offer a plethora of calories. The best tortilla chips are homemade from fresh tortillas and generally only available for purchase from Mexican restaurants.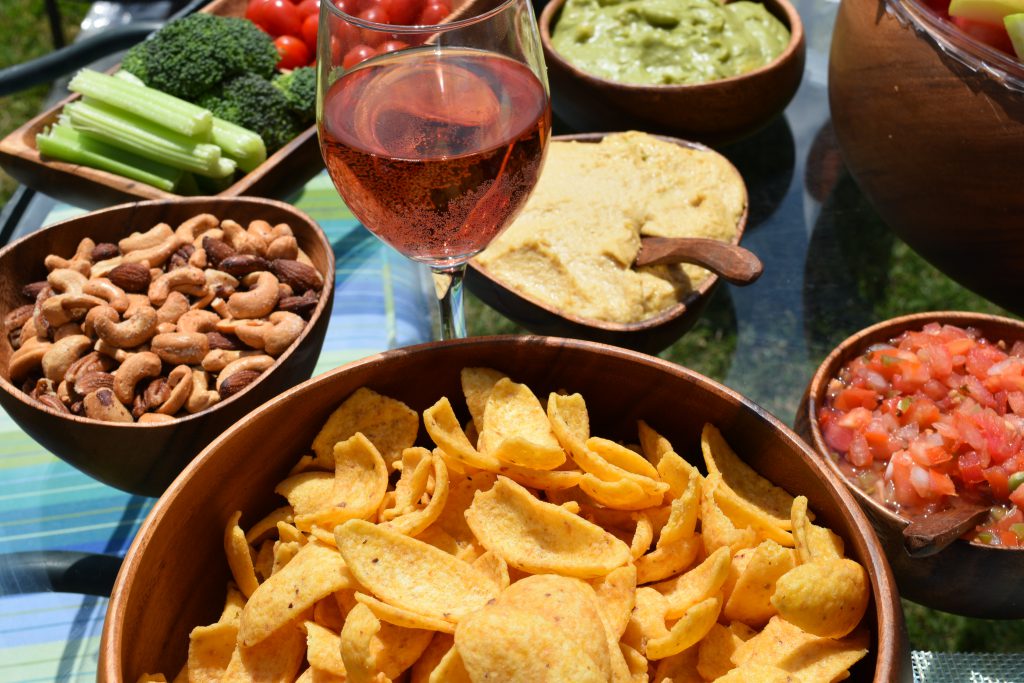 Let's take a moment to give an honorable mention to Fritos because they are also heavy hitters. Fritos are similar to tortilla chips but I just wanted to honor Fritos as they are my favorites along with Ruffles BBQ chips (do you remember "rrrrrrruffles have rrrrrrrdiges"?)
In honor of the tortilla chip, here's a borrowed recipe to make your own! Feel free to change the seasoning to your taste and the goal is to keep them light, crispy, a little spicy and not oily:
Ingredients:
• 1 (12 ounce) package corn tortillas
• 1 tablespoon vegetable oil
• 3 tablespoons lime juice
• 1 teaspoon ground cumin
• 1 teaspoon chili powder
• 1 teaspoon salt
Directions
Preheat oven to 350 degrees F (175 degrees C).
Cut each tortilla into 8 chip sized wedges and arrange the wedges in a single layer on a cookie sheet.
In a mister, combine the oil and lime juice. Mix well and spray each tortilla wedge until slightly moist.
Combine the cumin, chili powder and salt in a small bowl and sprinkle on the chips.
Bake for about 7 minutes. Rotate the pan and bake for another 8 minutes or until the chips are crisp, but not too brown.
Serve with salsa, guacamole, bean or cheese dip. Oula!
Carrrrumba!
Recipe reprinted from Allrecipes.