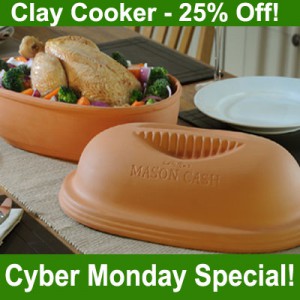 Happy Cyber Monday!  If you've been exploring our site, you've noticed that we've got a TON of awesome specials up on our website! It's a great day to get ahead on your holiday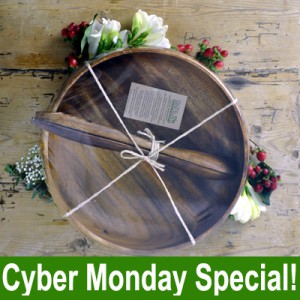 shopping.  We've got gifts that are perfect for home cooks, bakers, chefs, entertainers, canners, gardeners, and so much more.  Check out our sale page to see the specials! Discounts from 15%-40% are available. Free Shipping on all orders over $50 for TODAY ONLY!
Our specials include our best-selling Mason Cash Bread Baking set! This set includes a Glazed terracotta mixing bowl that's perfect for kneading and proofing bread and an unglazed terracotta lid which, when flipped upside-down, doubles as a baking stone!  The terracotta stone makes for a perfectly crisp, crackling crust on every loaf you make, and its ability to retain moisture assures that your bread will have a tender crumb.  The Mason Cash Bread Baking set comes in a full color gift box with a recipe. Any baker would be thrilled to unwrap it on Christmas morning or on any of the eight nights of Hanukkah.
Also on sale are beautiful gift-wrapped acaciaware sets, our Clay cooker,  and even all of our Kilner labels! Sure, they may not be the best gift, but if you're making jams, jellies, or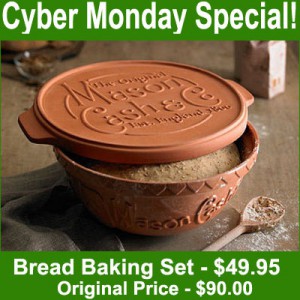 even candies to give as gifts, they'll make for really cute wrapping and awesome presentation!