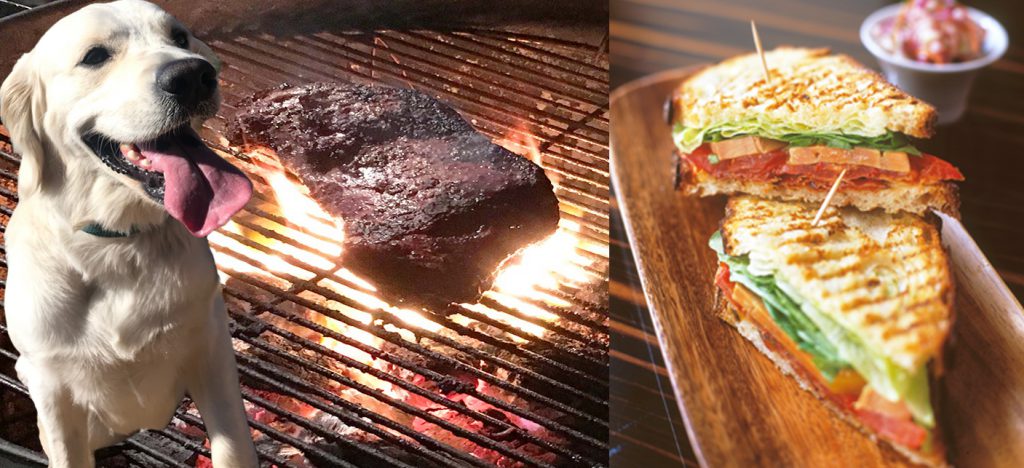 February 20th is Love Your Pet Day. That's not to say we don't love our pets every day. It's more like a "Pamper" your pet day. For example, why don't you grill a steak for your dog? Our photo shows our mascot Murphy the golden retriever as he flashes appreciative eyes and tongue for his tri-tip, grilling on the BBQ. I made a bacon, lettuce & tomato sandwich shown on our Acaciaware acacia wood tray but decided it is for ME!
How about a fillet of sole for kitty? There are more than just dog and cat pets so you need to figure out what your pet would love. Like Pistacios for the Parrot? I think a spa treatment using blueberry shampoo for Murphy my golden also sounds intriguing. Then we both get pampered because there is no better aroma than a puppy just after bathing. And of course clean dogs receive more kisses.
But I digress: pamper your pet and you will receive love back many times over. Aren't they (and you) worth it?