Sing it with me, folks. "It's beginning to look a lot like Christmas."  Christmas sales, that is! I know, I know, it's before Thanksgiving, but we wanted to put some things on sale now, just to tell all of our customers how thankful we are for them. Plus, we figured you could get some of your shopping out of the way now and take Thanksgiving to enjoy time with family – that's what it's really all about.
So, what do we have on sale now, and what do you have to look forward to?  Let's start with our Pre-Thanksgiving sale* – First up, Free gift with purchase with every order of Deco Leaves!
You read that right -with each order of Deco Leaves cheese leaves (any style!)  you'll get a free pack of snowflake cheese leaves ($11.95 Value.) They're great for holiday decorating and a beautiful way to bring some wintry weather indoors, without bringing the cold in.  Whether you're using the cheese leaves to accent a cheese plate at Christmas, line your platter of latkes at Chanukah, or line a dessert tray, you'll get a ton of use out of these food-safe parchment leaves. Plus, they come in a resealable package, so you can use half now, and save half for a Christmas in July type party!
Next on the Pre-Thanksgiving sale sale rundown: Our Mason Cash Tagines!  Whether you're shopping for a gift for an adventurous cook or for an addition to your own bakeware collection, these beautiful stoneware pieces are a fantastic idea.  For the sale, we've got them marked down to $49.95, and we'll even ship them for free via UPS ground.  So, if you've got a foodie on your list, consider the gift of a beautiful Tagine. They're the traditional cooking vessel of Morocco and are fantastic for cooking richly flavorful braised meats and stews.
If you've got a baker on your list, consider our bread baking set – it comes in a beautiful gift box and is a fantastic addition to a baker's kitchen.  The set includes a generously sized mixing bowl made of signature Mason Cash stoneware. The bowl doubles as a proofing bowl and comes with a stoneware lid that, when turned upside down, works as a baking stone – the unglazed surface actually helps homemade bread get that crisp crust and tender crumb that makes bread so delicious! The set comes with recipes and is marked down a whopping $20.00!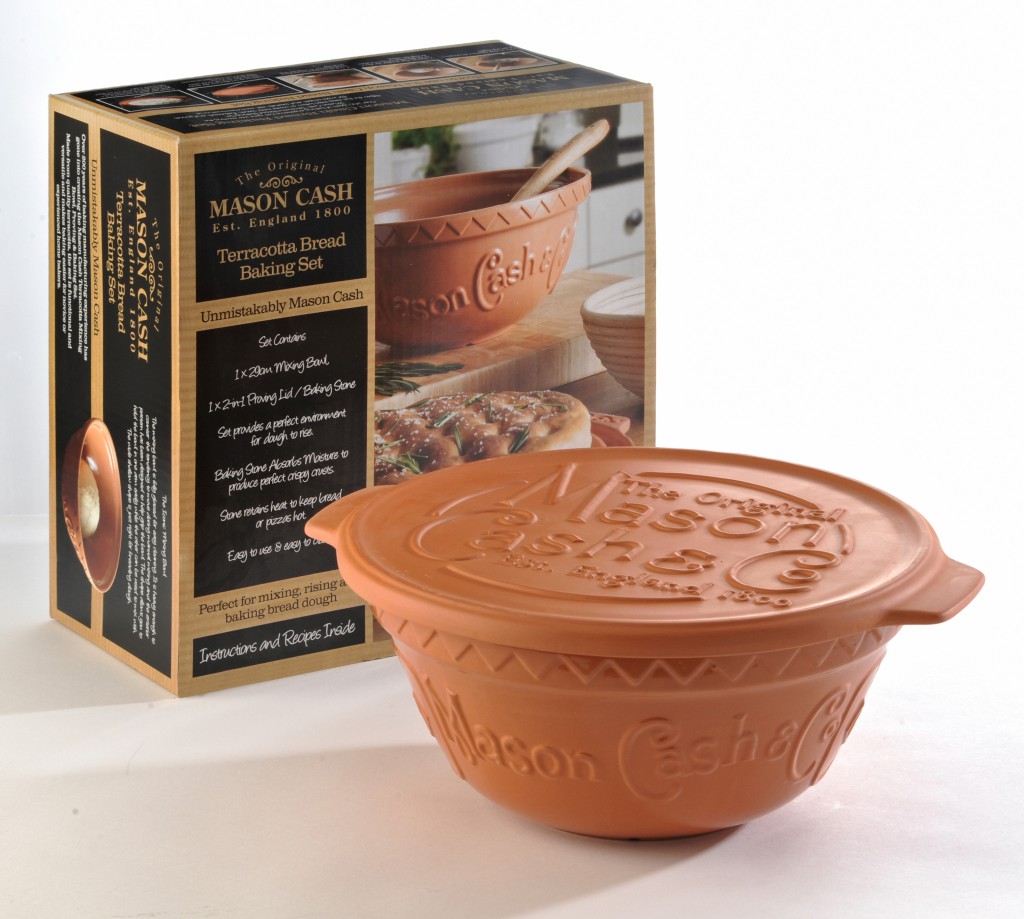 What else is on sale? Bakeware.  Our Mason Cash Terracotta and Enamour Bakeware lines are both marked down 25% so when you discover that you just don't have enough oven-to-table bakeware at Thanksgiving, you've got plenty of time to stock up before Christmas.  The pieces in both lines are classic and go beautifully from your oven to table, so they make wonderful gifts as well as being great additions to your own kitchen!

As you can see, our Pre-Thanksgiving sale is definitely something to give thanks for. But what can you look forward to for Black Friday Weekend?  Well for starters, a whole different set of items on sale, so keep checking back. Second, we'll be running our sale Thanksgiving day through Cyber Monday (December 1.) to give you plenty of changes to figure out what you want and put in those orders!  There may even be some free gifts going on – because everyone likes free stuff.
But that's not all (do I sound like an infomercial yet?)  From December 3-December 15, we'll be doing a "12 Days of Christmas" sale event.  1 item per day on super sale. If you want to get email notifications, sign up for our mailing list (popup in the corner.)  You can't use the 15% off code on the super sale items, but you can save it to use another time.  And rumor has it, Mason Cash bowls may be back!**
Are you psyched for the holidays yet? We sure are!
*Special offers apply to retail customers only. Re-sellers and commercial accounts cannot take advantage of these deals.  Unless otherwise specified, deals are not combinable with other offers, including our newsletter signup coupon code and free shipping code. Please call us at (888) 207-8999 or reach out on livechat with any question.
**For Retail orders only.