When the going gets tough, the tough make chili. The tough are also lazy hence the crock pot. Many of us are finding ourselves at home where the highlight for the day is scoring a good time for instacart to deliver groceries….one week from now. So we stick with the basics ordering foods that have a high probability of being in stock. Who knew there would be a shortage of crushed tomatoes, tomato paste and chili powder??
---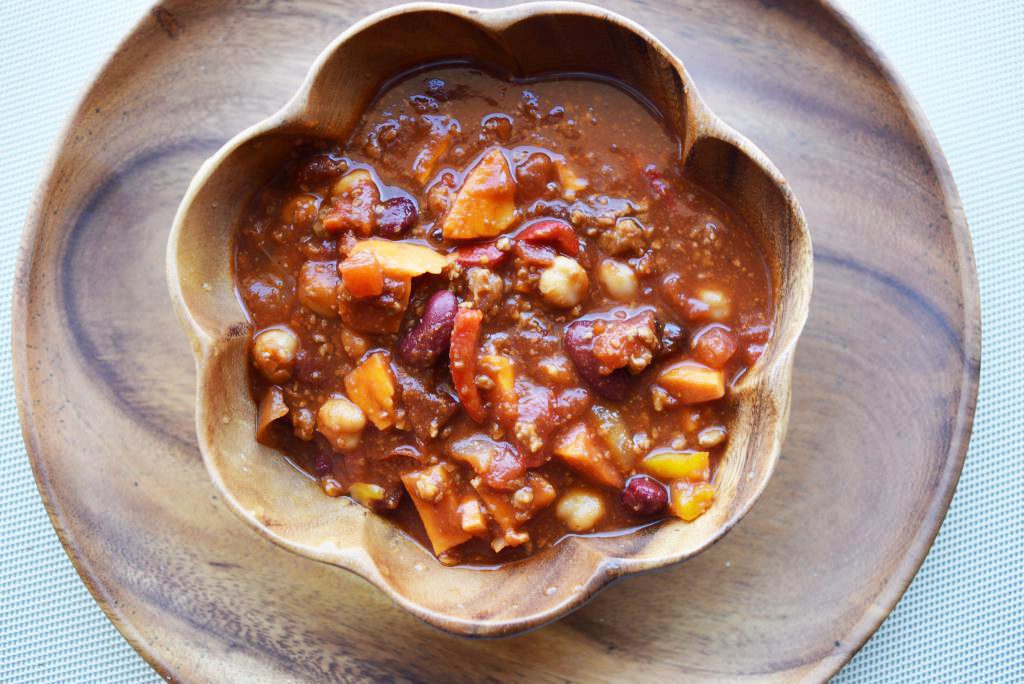 Our vegan crock-pot chili is easy prep, nutritious, and absolutely delicious. You just toss things together, not too mentally challenging but that's what I personally need – no thinking.
Vegan Crock-Pot Chili
Ingredients
One 16 oz. can of tomato sauce
1 can 8 oz. veggie broth
1 can garbanzo beans
1 8 oz. can diced tomatoes
4 chilies in adobo
1 sweet potato
1 bag of chopped frozen peppers & onions (fresh works too)
1 can red beans
1 block soy meat crumble
Chili powder
Cumin
Pepper
Salt
Splash of cinnamon
Splash of Worcestershire sauce
Lots of minced garlic
Garnish:
---
Directions
Throw all ingredients into a Crock-Pot or slow cooker for 6 to 8 hours on low.
Squeeze the half lime over the chili once done, and garnish with cilantro to taste.