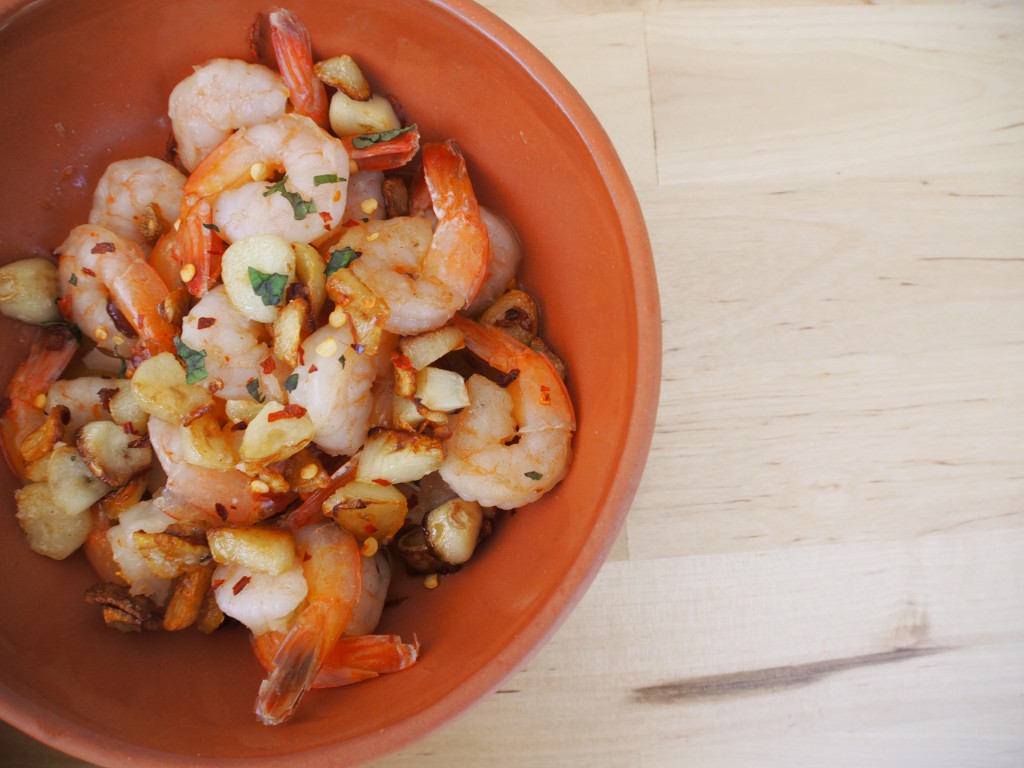 It has been said that Gambas al Ajillo is the world's most perfect tapa, and every time I try this killer tapas recipe I seriously have to agree. Shrimp. Garlic. Olive Oil. Salt. A hint of parsley. A touch of Paprika. Really, it's that simple. 6 ingredients total and you have a full-on perfect bite of food.  Now, if you don't like garlic, or you're not big on seafood, this probably won't rock your world.  But for the rest of you, believe me. This is one of those tapas recipes you'll try once and end up  making a million times, over and over again. You'll look for any excuse to make it, because it's that easy and that delicious.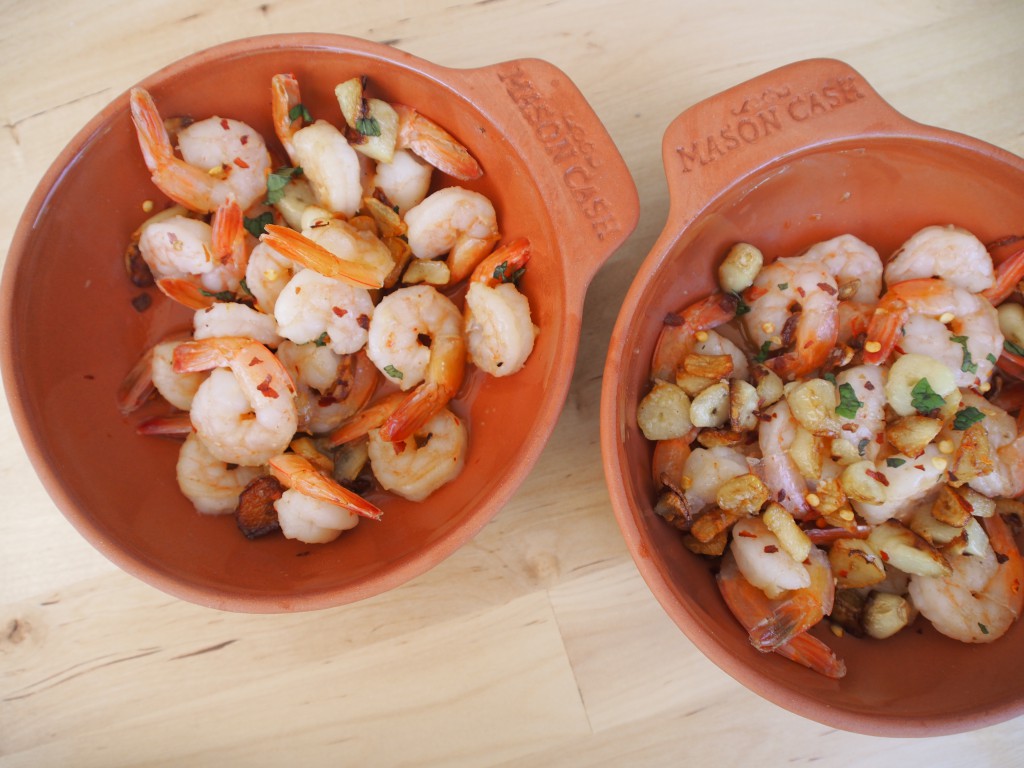 Want the perfect excuse?  Throw a summer tapas party. Pull together some of your favorite recipes for small, shareable bites (that's what tapas are, after all) and invite a few good friends. Break out a bottle of Spanish Cava or Rioja (or a lovely, fruity summer cocktail) and enjoy the easiest dinner party you've ever thrown. If you need more tapas ideas, click here for last week's patatas bravas recipe.  Or bounce on over here for some meatballs.  Or head on over to this post for a watermelon salad that, when served in small bowls makes for a refreshing, flavorful bite.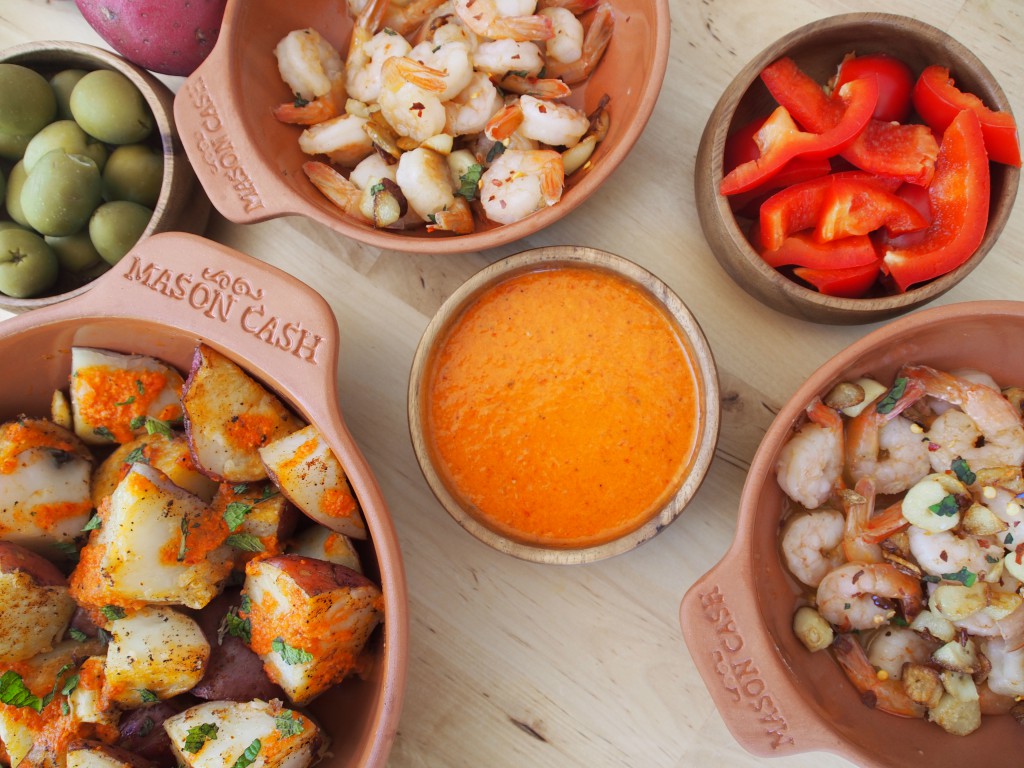 But enough talk. Let's make some shrimp. I'm sure you want to see what the best tapas recipe ever is all about.  This recipe serves 4.
Ingredients
1 lb shrimp, shelled and de-veined. I often buy mine frozen. It works and it's cheaper.
10 cloves garlic, sliced. It may seem like a lot, but it's delicious. Don't skimp.
1/2 cup Olive Oil (Go for Spanish if you've got it.)
1 pinch of salt, plus more to taste
1.5 tsp hot smoked Spanish Paprika
3 Tbsp minced fresh parsley.
Instructions
Make sure your shrimp are thawed (if frozen) and peeled. make sure your garlic is sliced and your parsley is minced. This will go quickly.
Throw olive oil, a pinch of salt and garlic into a large saucepan.  Gradually bring to medium high heat, stirring frequently in order to keep garlic from burning.
When garlic is golden brown and your entire kitchen smells amazing, remove garlic from pan with slotted spoon and set aside.
Add shrimp and paprika to the hot oil. Give it a stir to combine the ingredients. It may spatter. Prepare yourself.
Cook over medium high heat until cooked through, tossing occasionally. If you used fresh shrimp, they'll most likely be cooked through 3-4 minutes – They'll be done a minute or two after they turn pink.
Add garlic back in with shrimp, tossing to combine.
Taste a shrimp (chef's privilege, y'all) and decide if it needs anything. Add salt, additional paprika. Consider a squeeze of lemon.
Transfer from pan into a terracotta dish.
Serve with crusty bread to sop up all that garlic-oil deliciousness. #carbs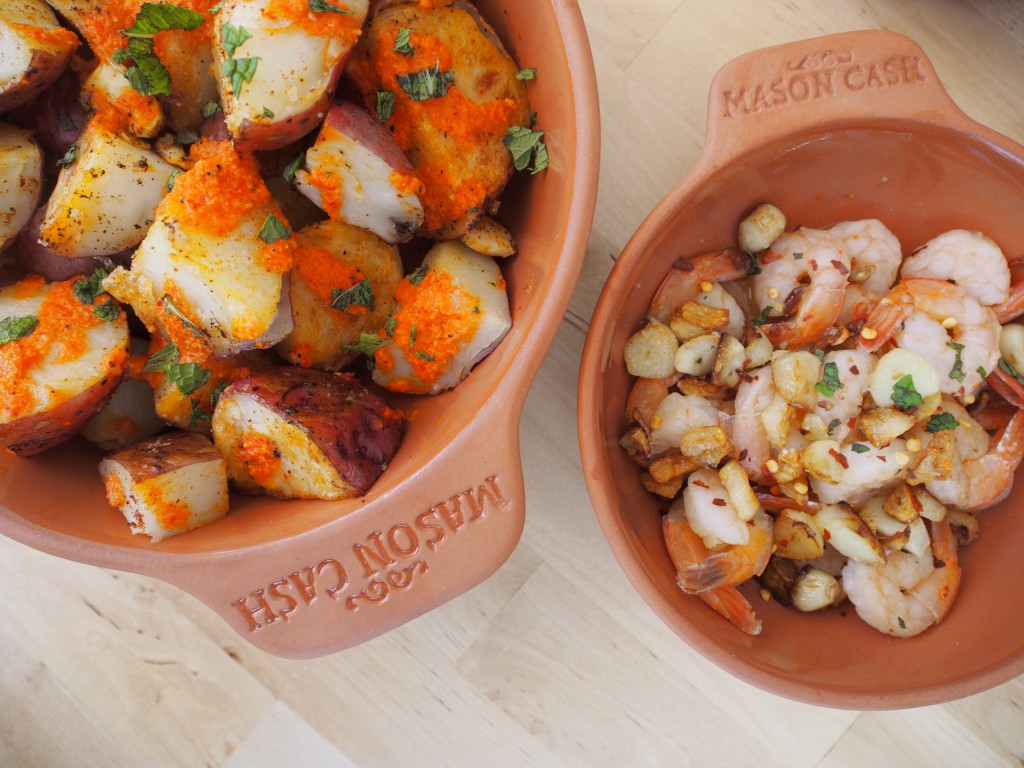 There you have it, folks. In less than 10 steps, and WAY less than 10 ingredients, you've got the best tapa recipe in the world. So break out your tapas serving dishes (don't have any? let us fix that!) and call up your friends. You could be rolling in the shrimp and the awesome conversation in less time than it takes to get one of those fancy, $12 cocktails at your local upscale watering hole. Seriously though. Since when does it take 20 minutes to get an old-fashioned?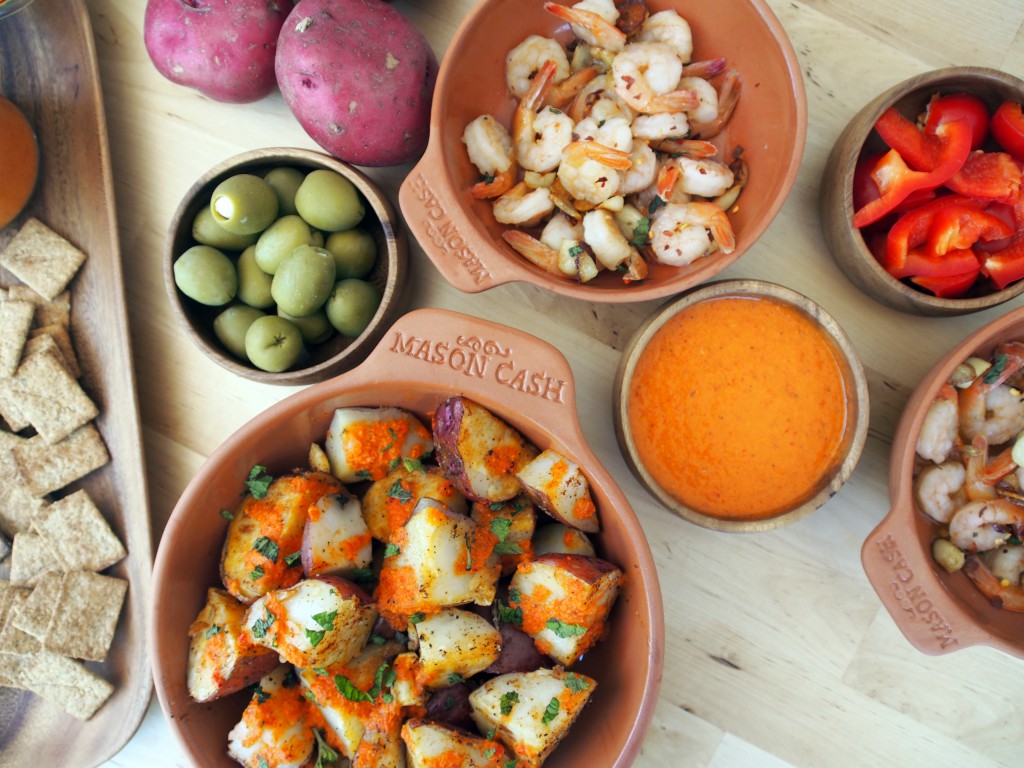 Tags: best tapas recipe, easy shrimp recipe, easy tapas recipe, gambas al ajillo, how to make tapas, shrimp and garlic, Shrimp recipe, simple shrimp recipe, tapas at home