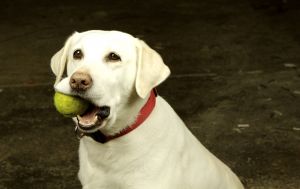 The Westminster Dog Show began yesterday (February 14th). Considered the ultimate in dog shows worldwide, the show is the world's second longest running sporting event, behind only the Kentucky Derby.
The dogs are judged in categories such as movement, temperament, and physical traits like eye color, shape, coat, amongst many others. Dogs are placed in to seven different groups, which include: sporting, hound, working, terrier, non-sporting, and herding. Dogs who are deemed best in breed, as well as best in variety (a division of a breed, such as the size, color, or coat) are awarded the opportunity to compete for "Best in Show" which will be awarded tonight (February 15th). For more information, you can check out the American Kennel Club website.
If you're looking to spoil your favorite pooch and treat them like they're your best in show, Pacific Merchants offers Mason Cash pet bowls as well as our own line of eco pet mats, which are made from 90% recycled material and make a great pet placemat! Be sure to head over to our sale on One King's Lane, or our Pet Accessories category and check out our selection of pet bowls and pet mats.
Tags: dog accessories, dog mat, dog toys, Mason Cash Dog Bowl, Mason Cash Pet, Mason Cash Pet Bowl, one king's lane, one king's lane pet sale, One Kings Lane Sale, pacific merchants dog supplies, pacific merchants pet bowls, pacific merchants pet supplies, pacific merchants sale, westminster dog show, westminster kennel club