There's something about puttering around in the garden that feels rejuvenating. Being in the outdoors, getting your hands dirty, the fresh smells, gofers, all of it (well, maybe not all).
You may have used our beautiful acacia wood bowls as acai bowls and teriyaki bowls, but here's a unique way to put our large bowls to use: introducing the Acaciaware succulent bowl!
It's amazingly easy to pull together a gorgeous indoor planter or hostess gift using an Acaciaware acacia wood bowl. We have certain bowls that are perfect for this in various sizes. The 6-inch diameter bowls have a 4-inch height; the larger 12-inch diameter bowl also is 4 inches tall.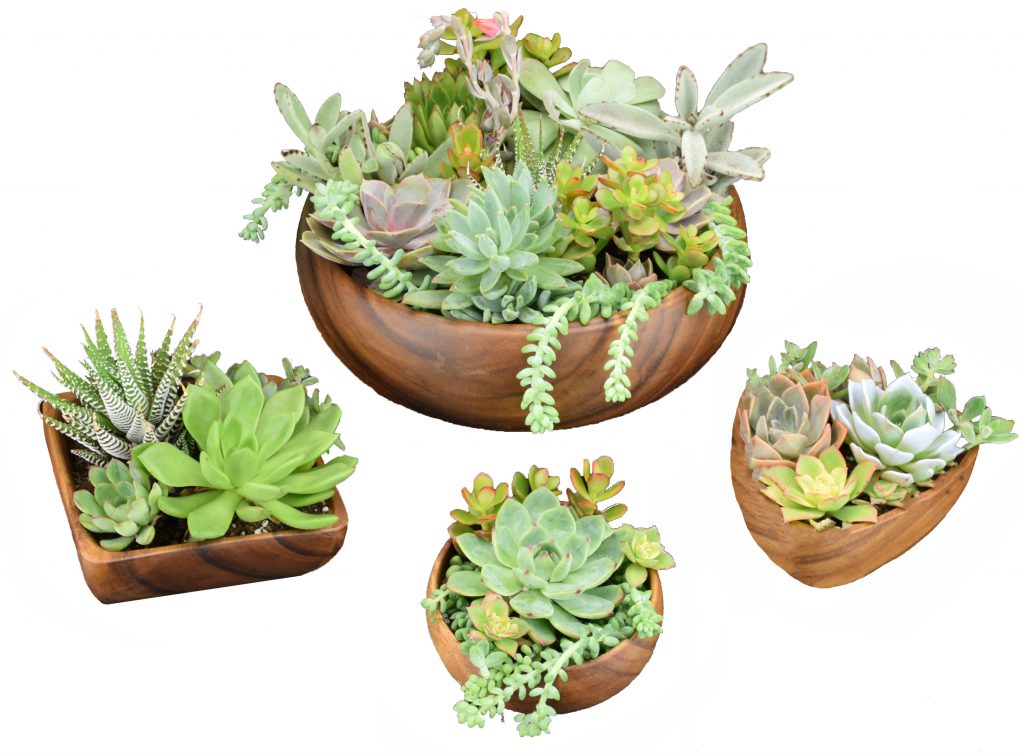 Go to your local garden store and pick up soil and your favorite miniature succulents. The bowl will keep moisture in the soil longer than a normal pot will. There is no hole in the bottom so you need to make sure not to over-water the plants.
Ready to work those green thumbs? Check out our assortment of wooden bowls! The rich grain of our Acaciaware bowls will complement your succulents so beautifully and add a unique stylish touch to your display.