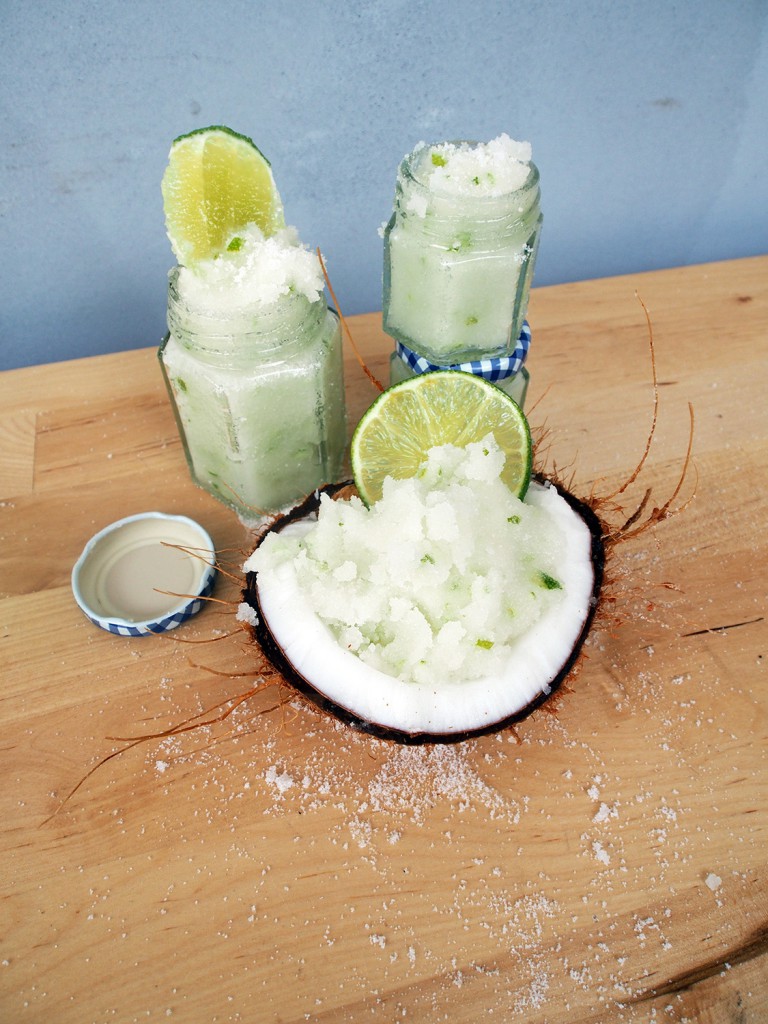 It's time to start your home spa journey. Are you ready? Deep breath in! *hyyouuuuuuuuuuuuuuu* Deep breath out *haaaaaaaaaaaaaaaa*. Now we're talking. It's time to get luxurious in the comfort of your own home.
Whether you're throwing a spa party for a small group of friends, or enjoying a day off of work and some alone time, you can never go wrong with a spa day. We're really excited to share both our Homemade Sugar Scrub Recipe, and our delightful Organic Avocado Honey Face Mask. They both take ten minutes or less to prepare, make a great gift for friends and family, and save you tons of money on skincare. I guarantee–if you use this scrub 2-4 times a week and follow your scrub sesh with the avocado and honey face mask application, your skin will feel softer and more hydrated than it has in years. I gave a sample to my mom last week and she is absolutely in love! This is a woman who does not cheap out on her skincare regimen, and who I've been trying to convince for years that she doesn't need anything fancy to upkeep her -already- beautiful skin. Last week she finally used some of this magic scrub, and her mind totally changed: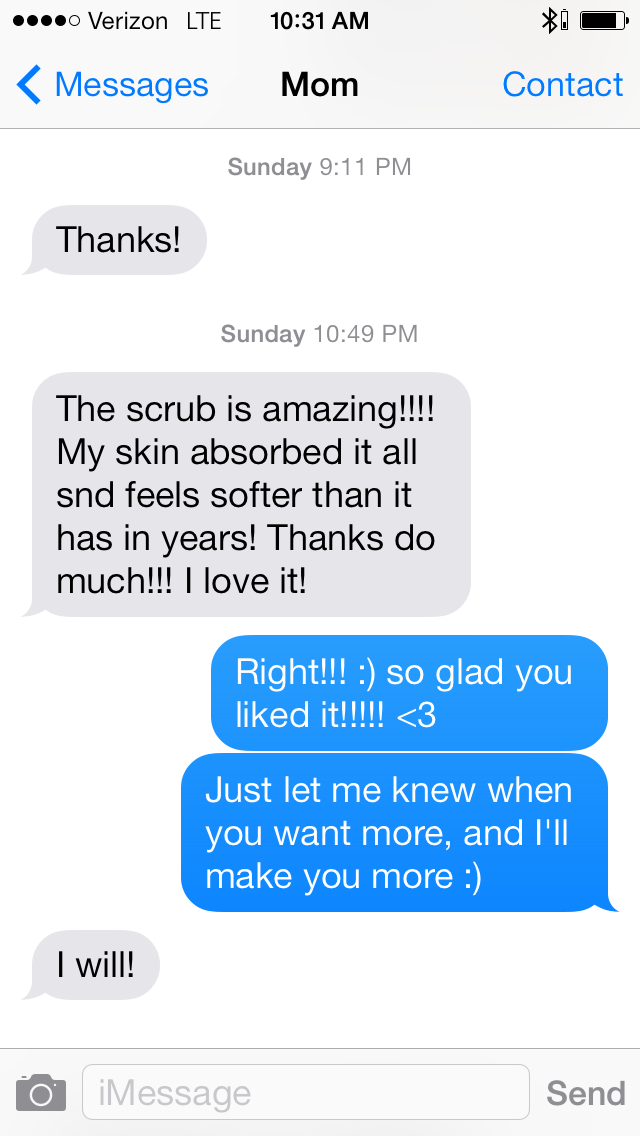 Mom approved! #Score #ImDoingSomethingRight
The benefits of avocado and coconut oil for skin are endless. If you're looking for a cheap, easy and healthy way to cleanse and hydrate your skin, look no further.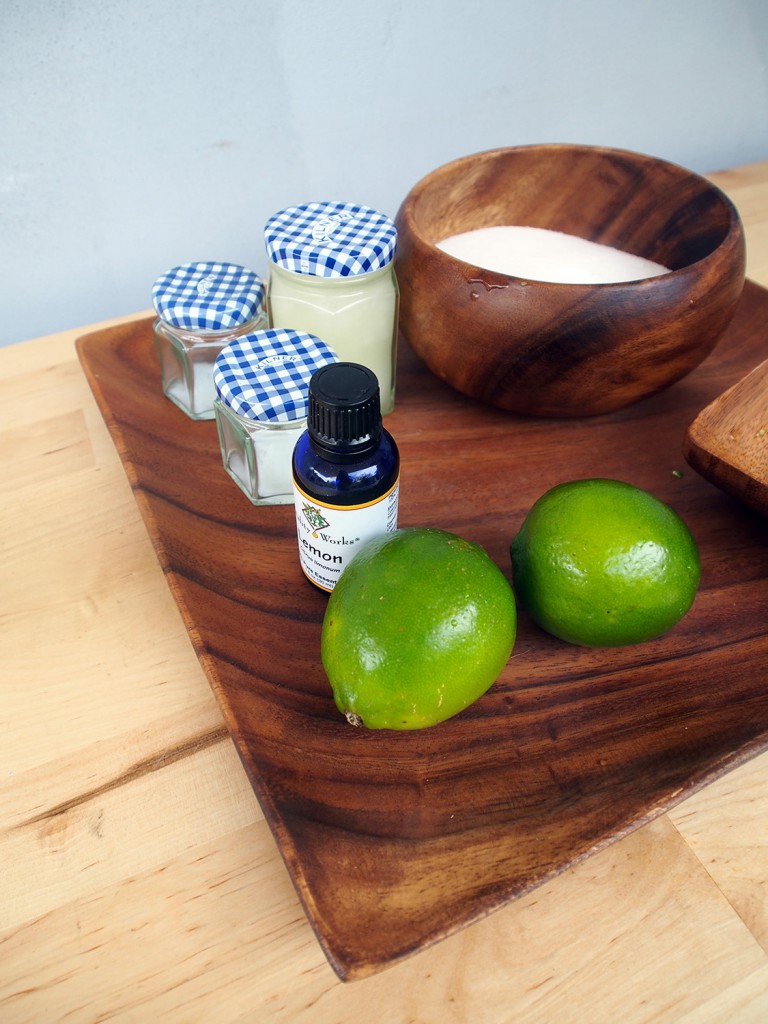 Featured Items: Kilner Blue Top Jars (Made in the UK!), Acacia Wood Round Calabash Bowl, Acacia Wood 12″ Square Plate
Hydrating Coconut Lime Sugar Scrub
What You'll Need:
–1 cup white sugar (you may use brown, but I like to use white for citrus scents.)
–1/3 cup coconut oil (found at most local grocery stores these days! People also use coconut oil for hair maintenance, butter substitution in baking and cooking, etc.)
–Zest of 1 lime (may substitute with 1/2 grapefruit rind if you would like a noticeably sweeter scent or like this scent better. It will also color the white sugar a lovely coral color.)
–5-15 drops lemon or lime essential oil (lemon is easier to find.)
–5-10 drops coconut essential oil (optional)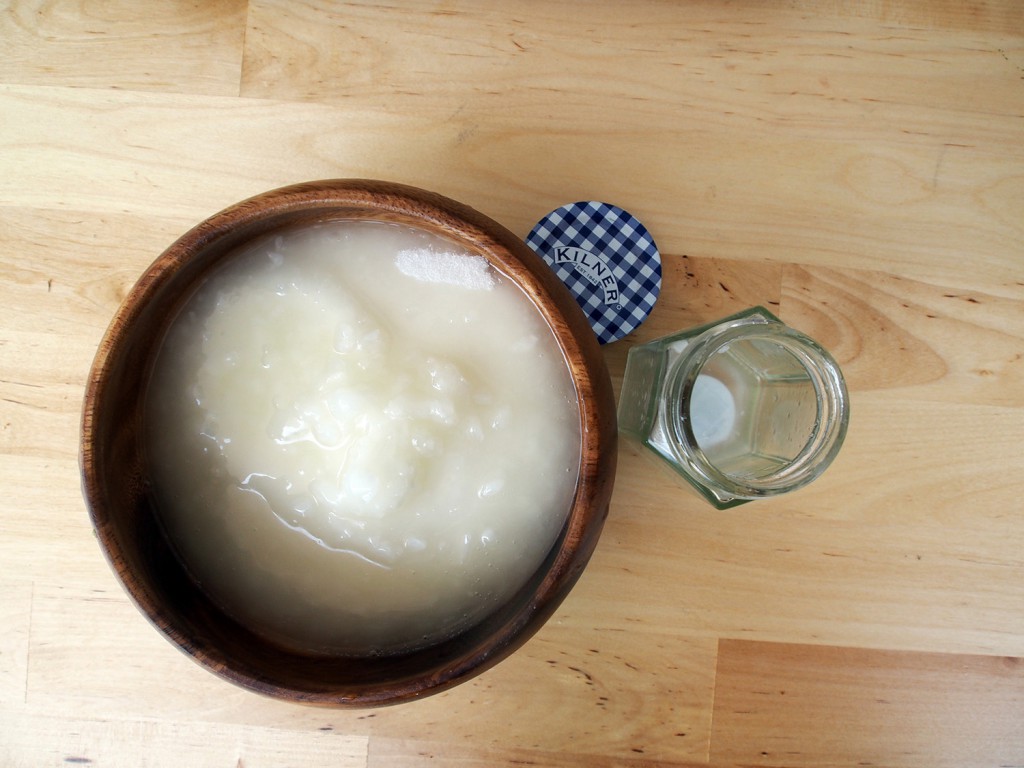 1. Combine sugar and coconut oil. If it's too dry for your taste, add more coconut oil and if it's too oily add some more sugar! The consistency is totally up to you. The nice thing about coconut oil is that it's almost entirely unscented, so it won't make a difference in the scent if you add more or choose to dilute it with additional sugar.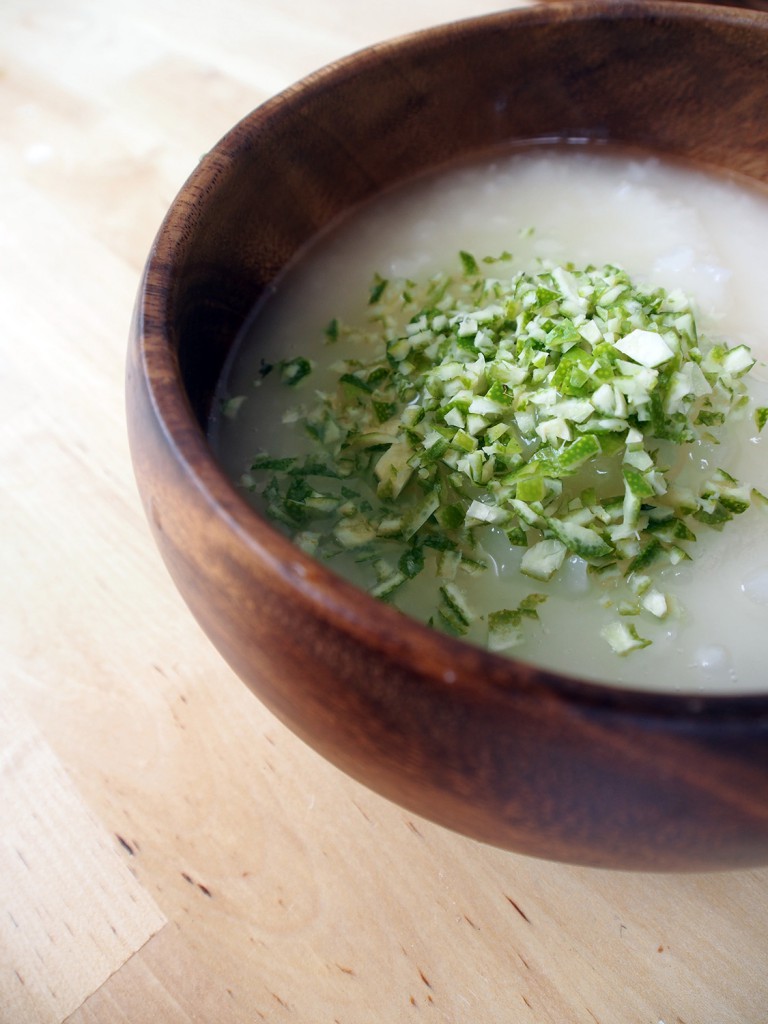 Featured Item: Acacia Wood Round Calabash Bowl
2. Add the grated lime zest to the sugar coconut oil mixture. We actually chopped up our lime peel to make it more chunky, but zesting is recommended and preferred. You can also add lime juice, or even lemon juice/zest. The goal of this scrub is to be generally citrus-y, so if there's one citrus fruit you prefer, this recipe is definitely flexible! The benefits of lemon and lime include preservational qualities and natural antiseptic properties. By adding a little bit of lemon or lime juice to this scrub we are not only extending its shelf life, but also providing the benefit of a deep, thorough skin cleanse that will kill off many unwanted "germs". Pretty awesome that this is a natural attribute of the fruit!
3. Add your essential oil drops, and stir thoroughly. If you actually want to smell any coconut you'll have to add a coconut essential oil. Otherwise, as mentioned above, the coconut oil is basically scentless. This allows you to add as little or as much scent as you want according to personal preference! Brilliant.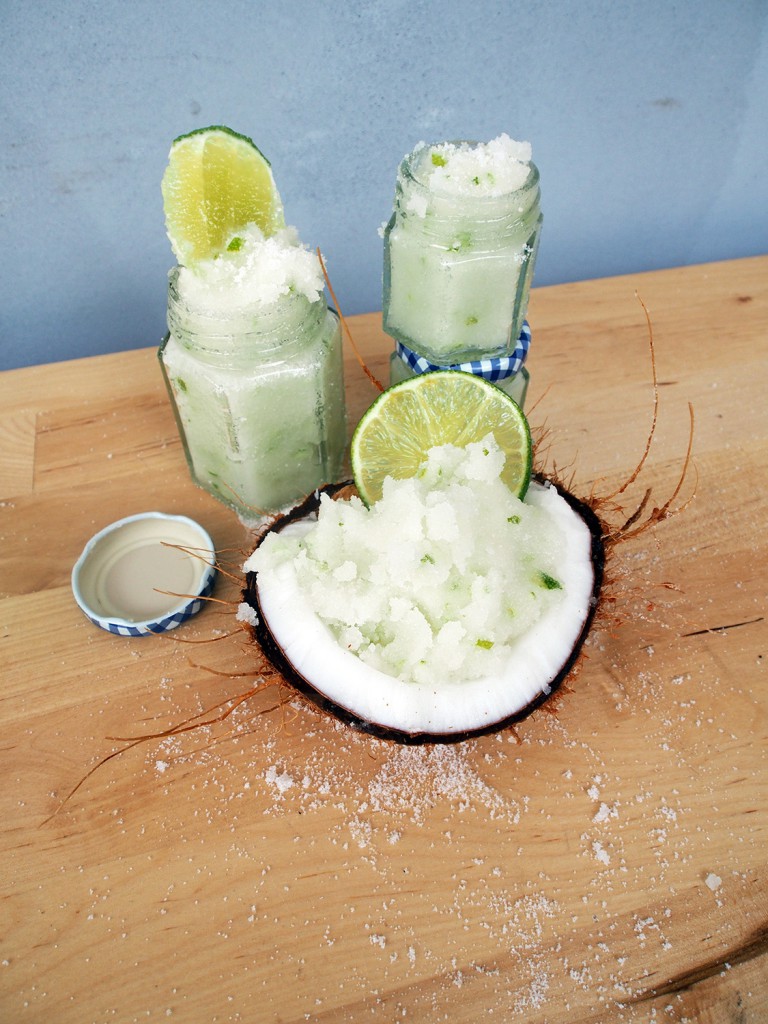 4. Pack your Kilner Jars full of your homemade sugar scrub, and voila! Gift, or keep for yourself. This is a great party favor or group activity for a spa party, wedding shower, or craft day. It's also entirely edible, so it's safe to make both around and for kids! If you skip on the coconut oil, this also makes a great "rim sugar" for beverages. Our adorable Blue Top Kilner Jars come in a vast array of shapes and sizes, from a sample size to a more hefty pot of scrub.
~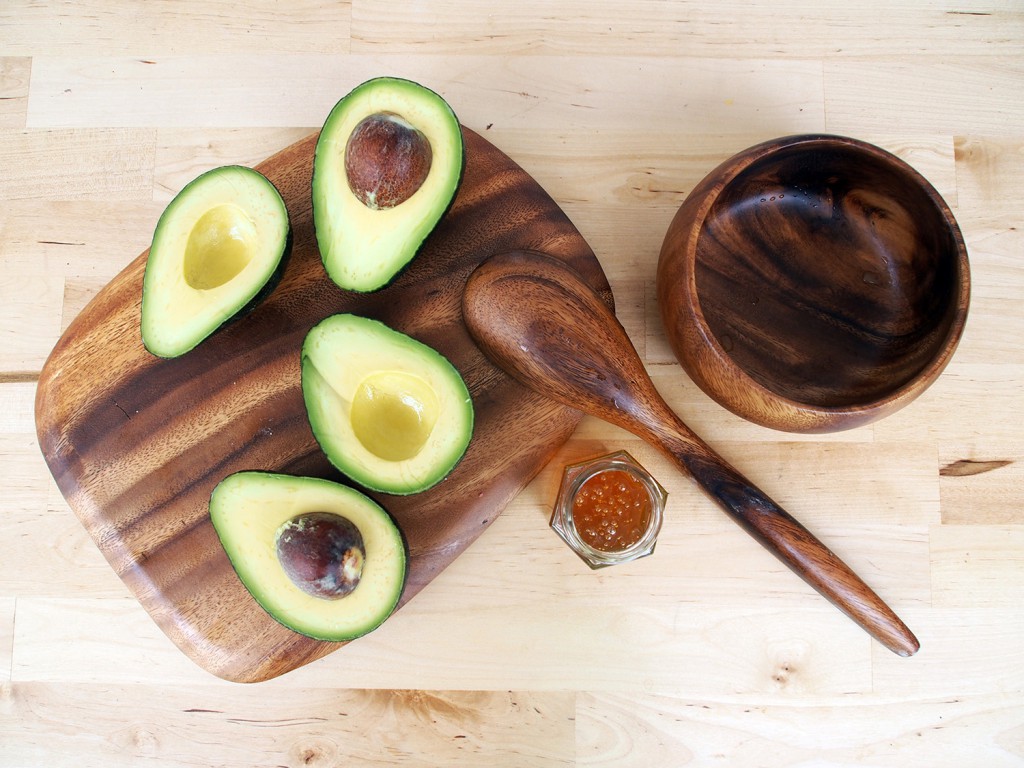 Avocado Honey Face Mask
What You'll Need:
–1 medium to large avocado, preferably ripened
–1/3 cup honey
–1/2 a lemon or lime (to squeeze!)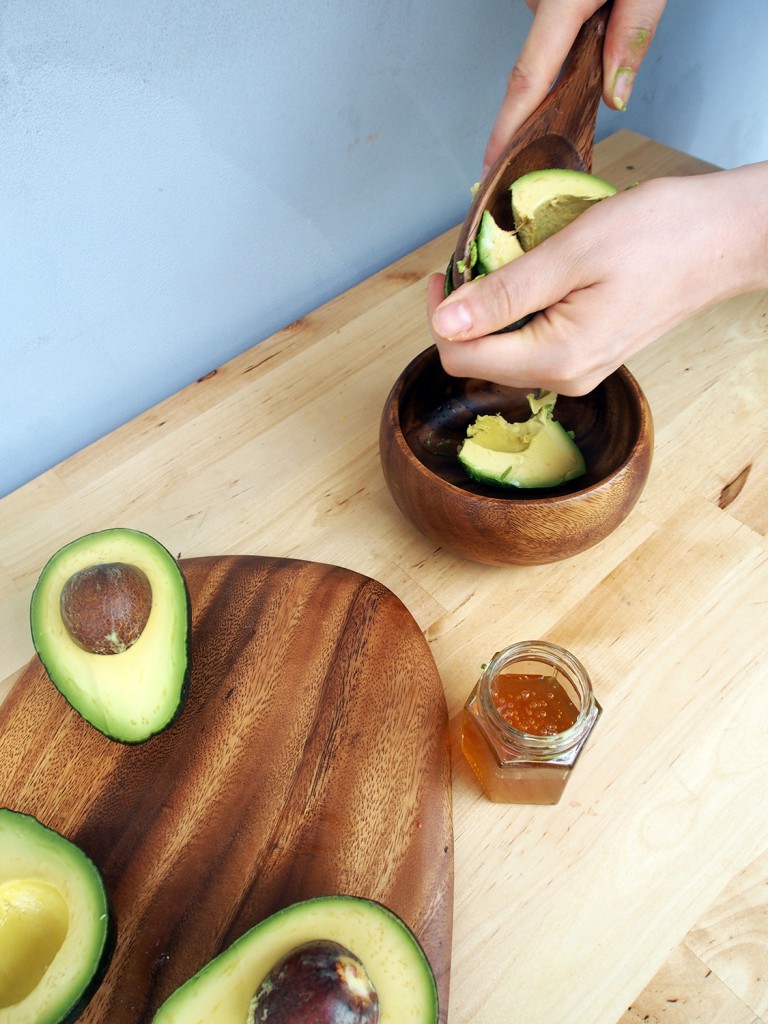 1. Scoop the avocado into an Acaciaware Bowl from its shell. This recipe makes 1 small jar of face mask, which is good for personal use. If you're making a larger batch, simply multiply the ingredients by the number of jars you'd like to make.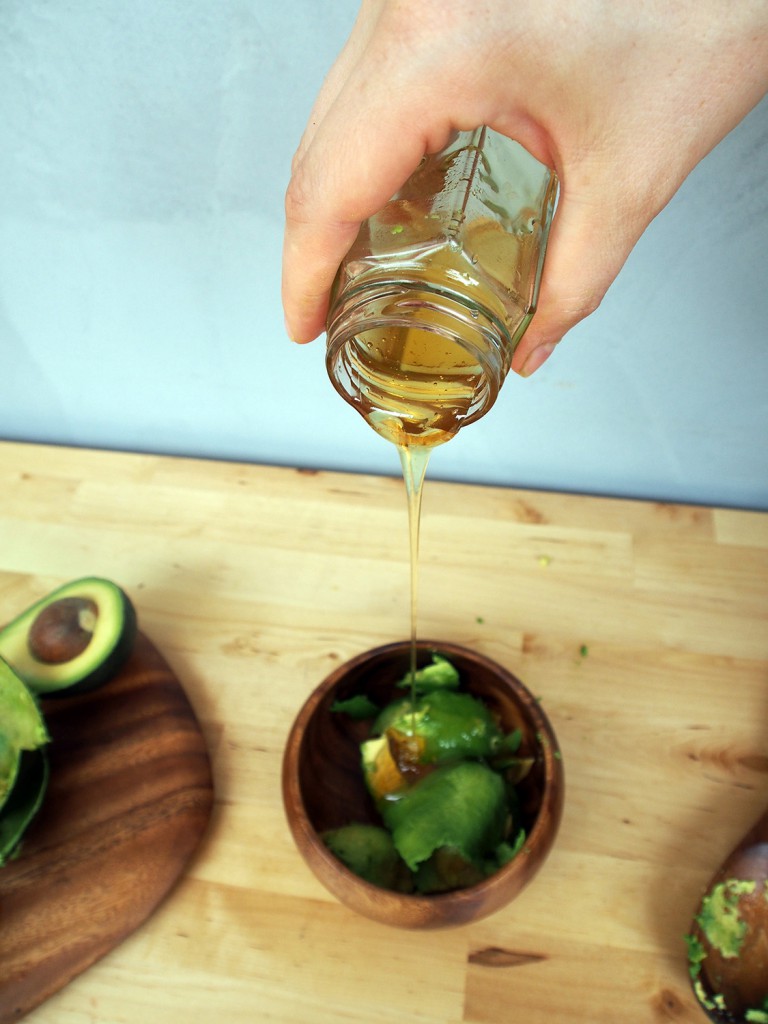 2. Add the honey. At this point it's also time to add that squeeze of lemon or lime; this will keep the mix green/fresh for a longer time due to the acidic properties of the juice.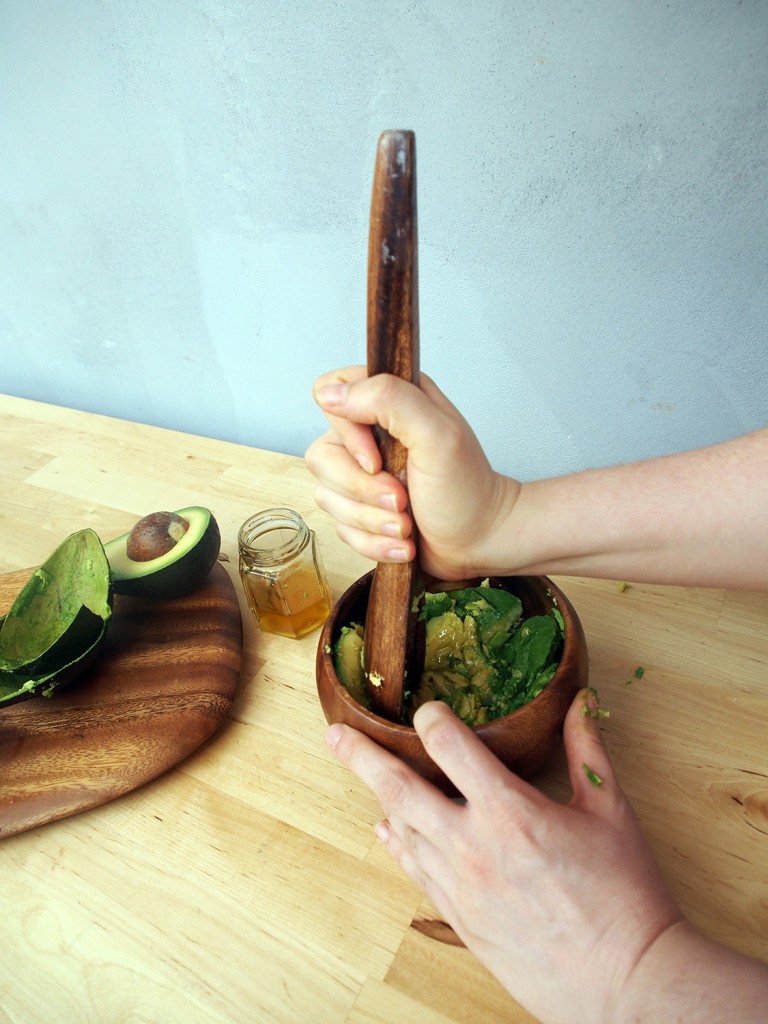 3. Mash the avocado honey mixture with a spoon or with your hands! This part is fun. How easy is this?! If you're looking for an extremely smooth avocado face mask, put the mixture into a glass or metal mixing bowl and use an immersion blender to smooth out/puree the avocado honey mix.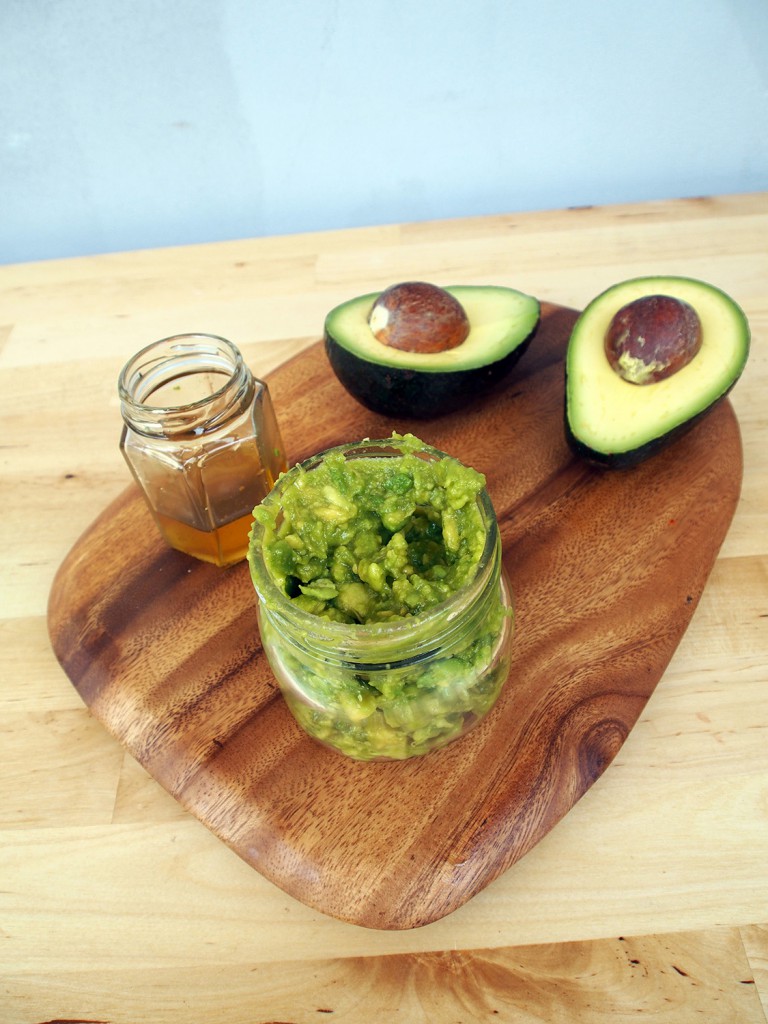 4. Apply liberally to your face after using the coconut lime sugar scrub. That's literally it! The face mask has a shelf life of about 3-5 days in the fridge. Sometimes it even lasts a little longer. We'd love to know how you like both the sugar scrub and this face mask: please tell us in the comments, or shoot us an email at social(at)pacificmerchants.com!
~
Last but not least, no home spa day is complete without hydration. Staying hydrated is a great way to make your skin truly glow, and your body function at its full capacity. Your body works so much better when it has water! Sometimes drinking plain water can be boring though, so we decided to try out a flavored water recipe.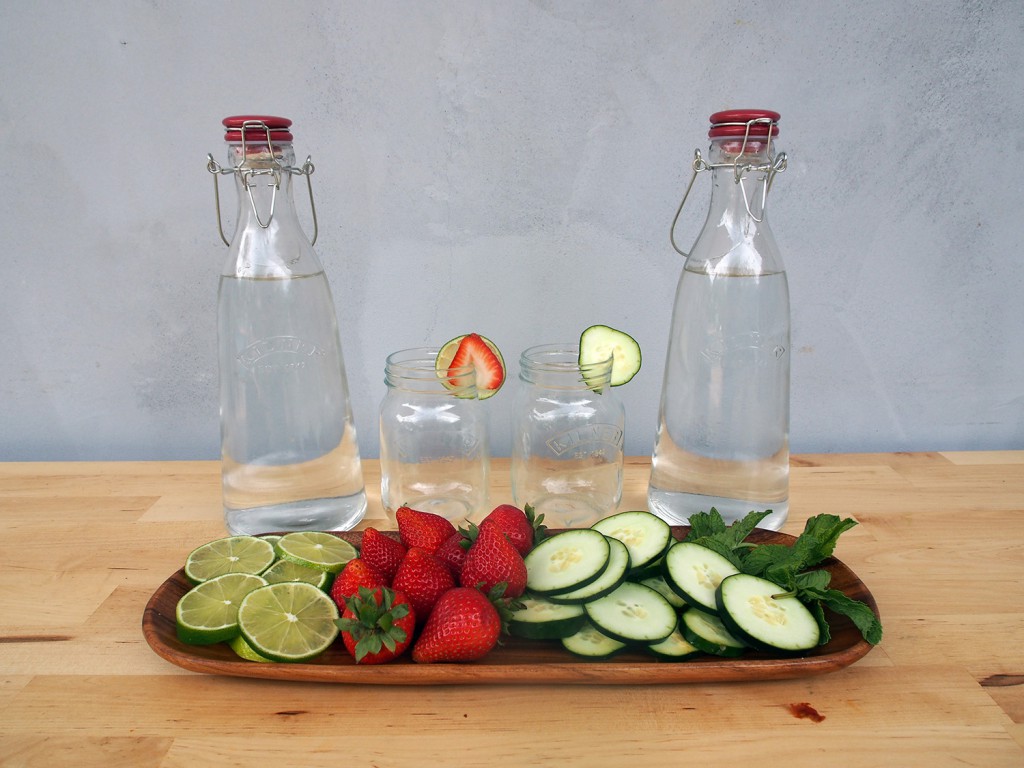 Featured Items: Kilner Vintage Clip Top Bottles, Kilner .5L Preserve Jars, and our Acacia Wood Baguette Tray.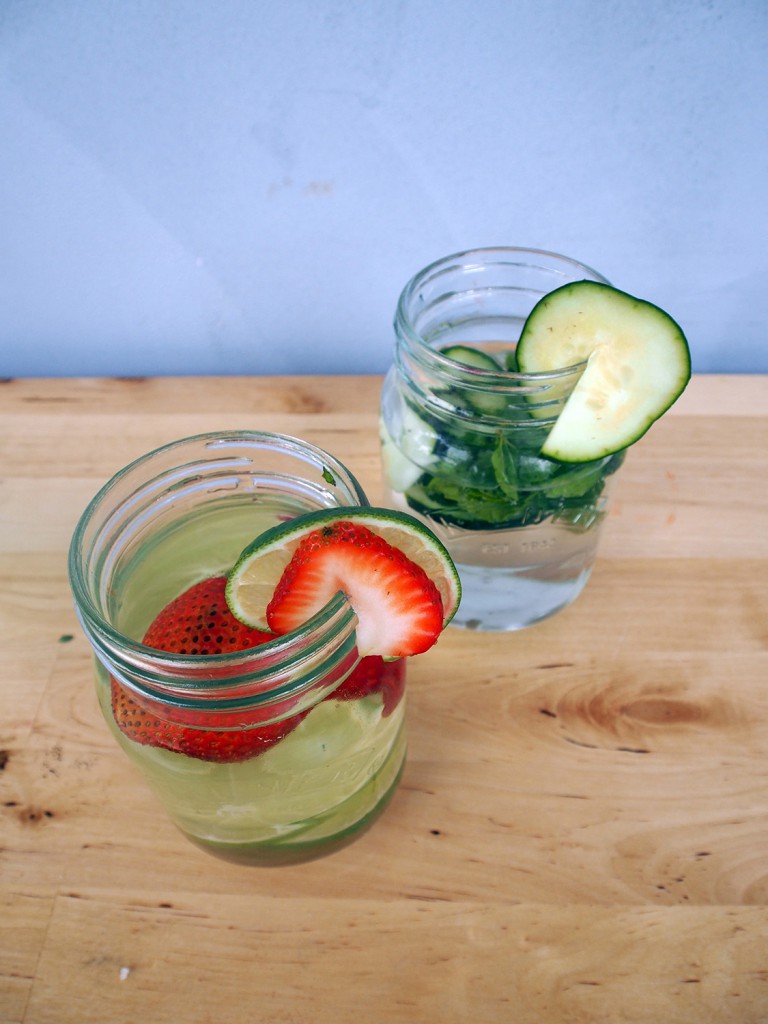 Featured Item: .5L Kilner Preserve Jar
Simply add quartered strawberries and sliced lime to your water for a lovely and naturally sweet-sour flavor, or a combo of basil and cucumber for a crisp, savory flavoring. Do this in a Kilner Bottle, and keep refrigerated for a few hours before serving so the fruit has a chance to more greatly flavor the water. Serve in our adorable .5L Kilner Preserve Jars, and garnish for insane cuteness. I am seriously obsessed with jars, it's a problem. #JarHoarder
Me (warning: this is terrifying):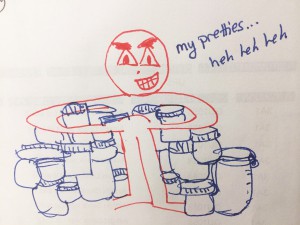 Feeling a bit more relaxed? We hope so. Hopefully the above photo didn't jar you too much on this day of relaxation (get it, get it?).
Let us know how your projects turn out, and if there's anything you tried that you liked better! Also tag your photos on Instagram with #pacificmerchants to show us what you're up to. Remember people…it's all about enjoying the simple pleasures of life. Everything else falls into place.
Love,
Pacific Merchants