Mexican food is probably my favorite, although I'll basically eat anything. Besides a nice cold Mexican beer, there's one cocktail that I will never pass on if done correctly: the classic top-shelf Margarita.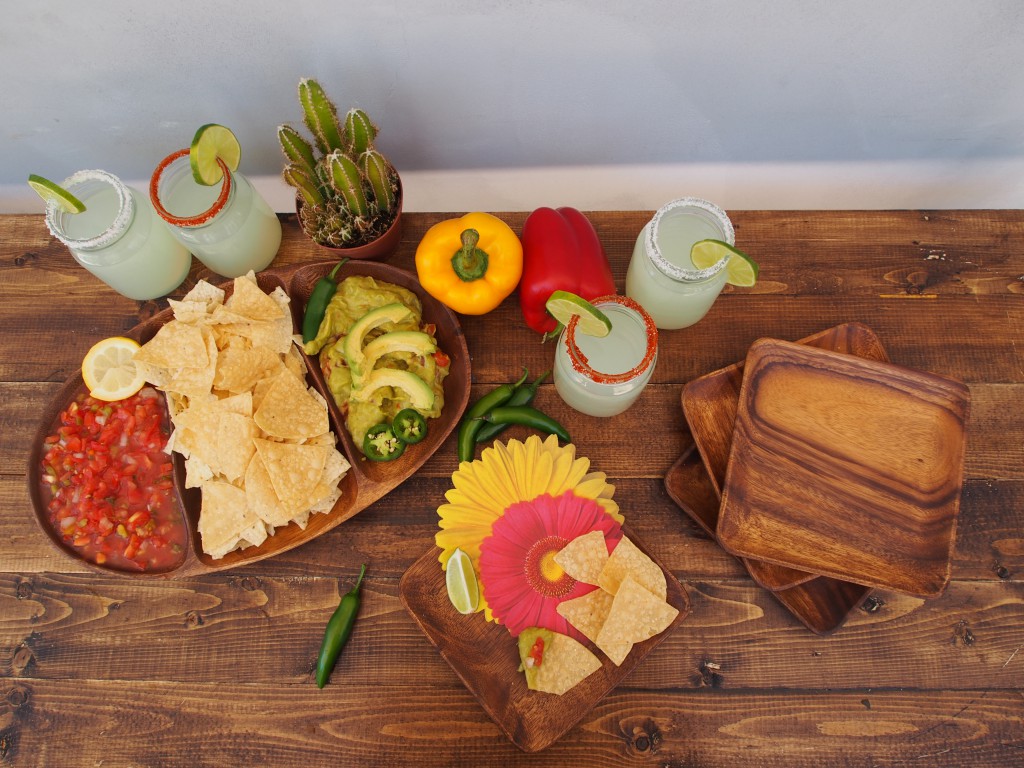 (From left to right: a piece from our collection of chip & dip trays and our 12X12 Acacia Square Wood Plates).
So Bruce, you might ask, what makes your hand-crafted margaritas any better than the ones I might buy at my favorite bar? Besides you are probably mixing the cocktail with friends and an awesome guacamole or taco salad (lower calories to make up for the alcohol), this is a classic recipe known by many margarita and tequila aficionados. On-the-rocks is a classic, but you are perfectly welcome to blend. It accomplishes the same thing, right?
Bruce's Classic Top-Shelf Margarita On-The-Rocks Recipe
1.5 oz. of any tequila meeting your taste requirements
1.5 oz. Sweet & Sour Mix
1/2 oz. Cointreau or Triple Sec
Ice Baby, Ice!
Salt for the rim (optional)
Lime Wedge
Arriba!