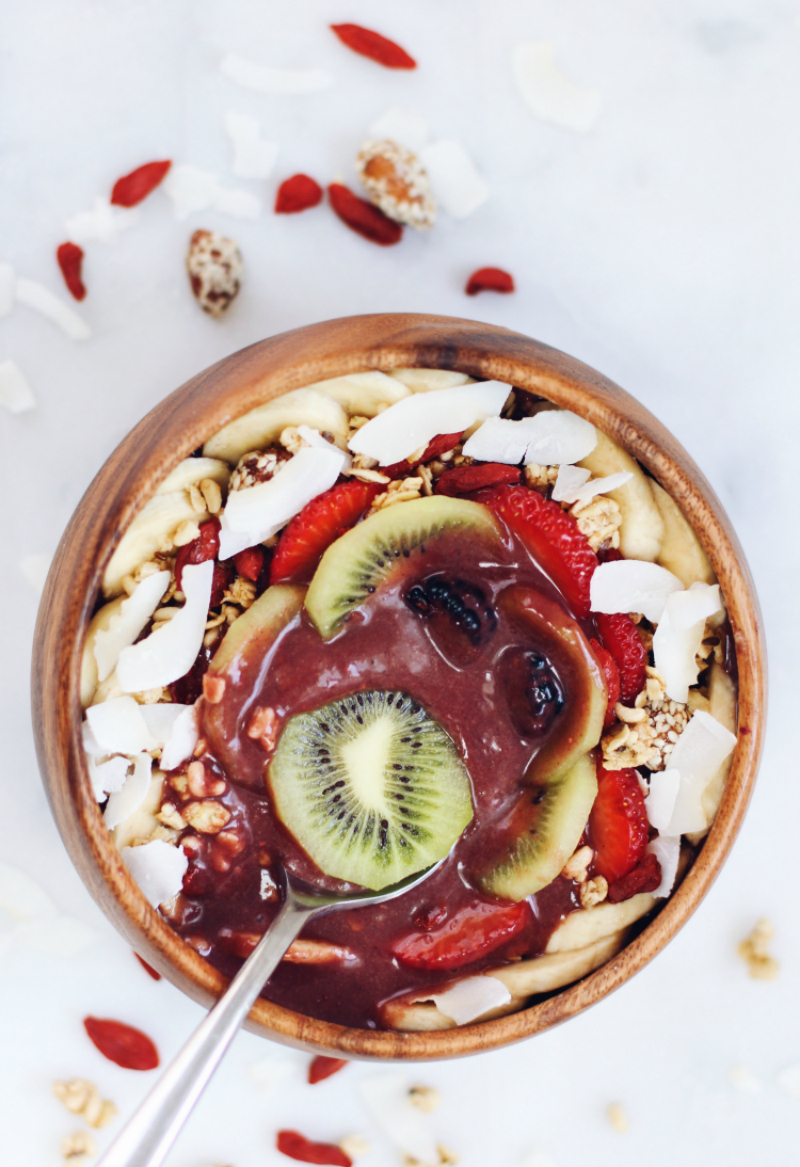 This Friday is Earth Day, and we here at Pacific Merchants are celebrating with our responsibly forested Acaciaware® – the perfect display for these gorgeous and healthy açaí bowls.  
Earth Day is a day to celebrate and respect the beauty of our planet – and this fruity açaí bowl definitely shows off some of mother nature's finest treasures! The açaí berry is not only incredibly rich in antioxidants – it also tastes wonderful blended into a thick frozen yogurt-like smoothie (…two of the many reasons açaí bowls have become so trendy as of late!)
~
Learning to make açaí bowls at home will not only save you a few bucks, but will also be the perfect activity to celebrate Earth Day this year – especially if using fresh fruits from the farmer's market! Plus, with the weather heating up, these frozen treats make for an undeniably refreshing and oh-so sweet afternoon pick-me-up.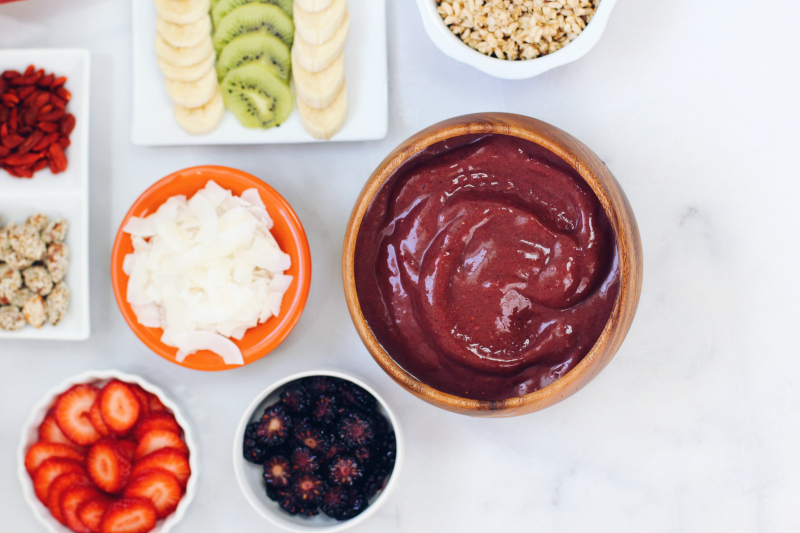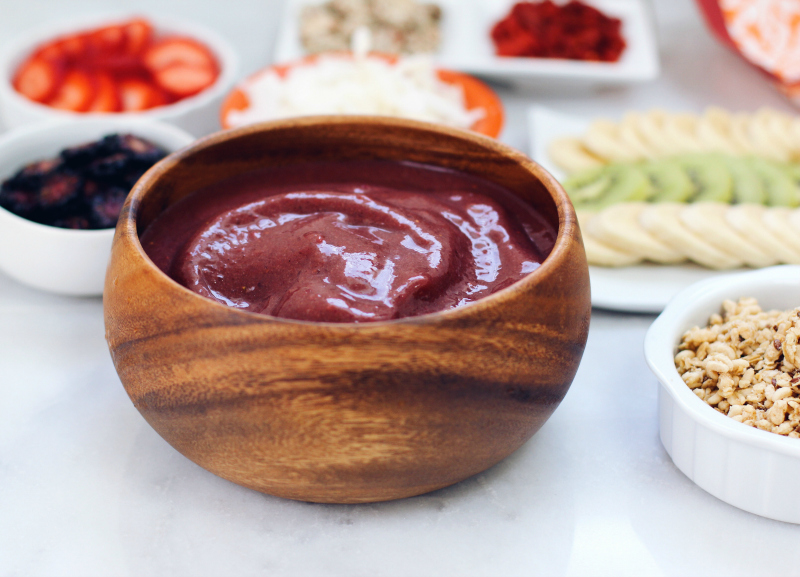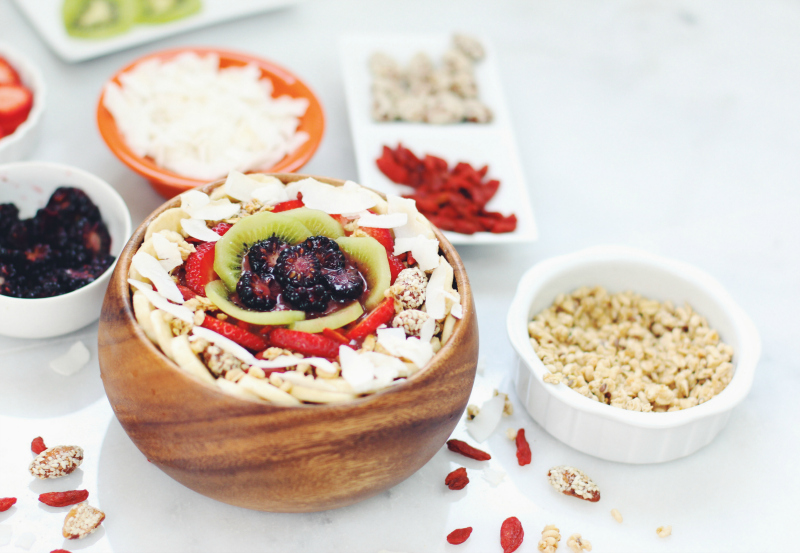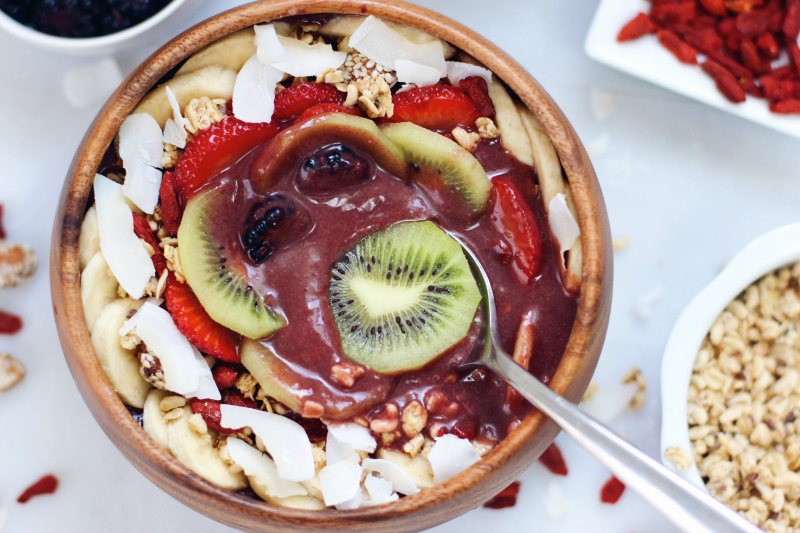 Earth Day Açaí Bowls
Serves 1.
INGREDIENTS:
1 pouch of frozen açaí purée

1/4 cup frozen pineapple chunks
1/4 cup frozen mango chunks
1 frozen ripe banana
5 fresh strawberries
A splash of apple juice
top with:
Hemp seed granola

Almonds
Goji berries
Coconut flakes
Fresh fruit
A drizzle of honey
3 SIMPLE STEPS:
Place the frozen açaí purée, pineapple chunks, mango chunks, banana, and strawberries into a blender. Pulse until the frozen fruit is broken down slightly.

Slowly add in a splash or two of apple juice, just until the mixture comes together. *Be careful not to add too much! Blend until smooth.
Pour the smooth and creamy blended açaí into an Acaciaware® bowl, decorate with your favorite toppings, and enjoy!
* (The key to a perfect açaí bowl is thickness: the blended açaí mixture should be thick enough to eat with a spoon!)
Oh, and Happy Earth Day!
Tags: acacia ware, açaí, earth day, fresh fruit, Recipe