Approach the grill with confidence! You are about to make some of the best corn you have ever tasted. Mid-summer is the perfect time for farm fresh corn at your local farmers market. Here's a quick and easy grilled corn technique using butter, garlic, salt and indirect heating.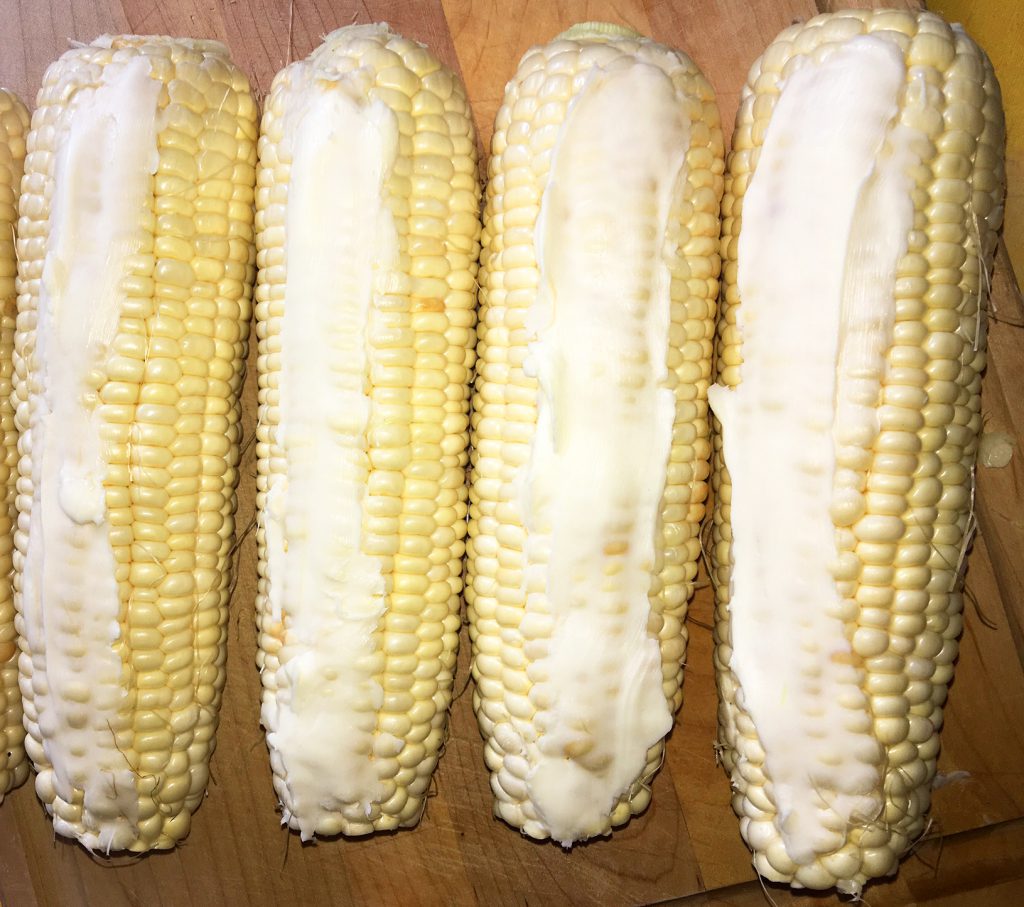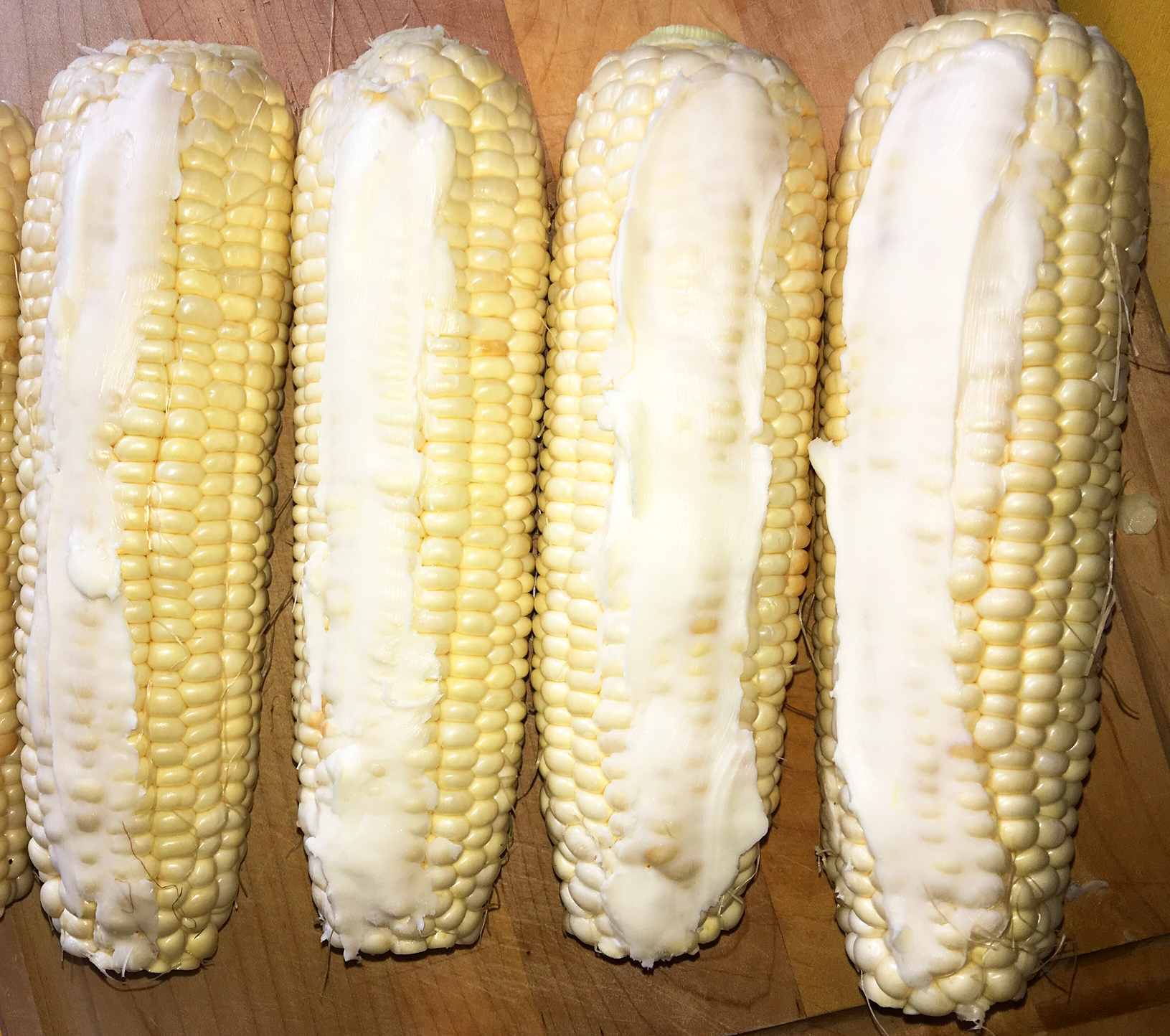 Buy the largest corn cobs you can find. Tip: shuck the corn at the market to avoid a mess at home (whew I'm glad I looked up the spelling of shuck). Once at home, cut off both ends and lay the shucked corn on a 12″ long piece of tin foil. Then, spread about 1/4 thick layer of unsalted butter along the entire length of the cob, along with freshly crushed garlic and then lightly salt. You can mix the butter, garlic and salt together and spread the mixture onto the corn if you really want to simplify things but I am a purist.
I use my hands for spreading the butter as this makes the process easier, and I like to lick my fingers afterwards (just kidding folks). If you are lazy like me, you will use garlic salt which when used on corn has a surprisingly close flavor to fresh garlic. Wrap the corn with the tin foil butter side up.
Lay the foil wrapped corn cobs butter side up along the outer edge of the grill, not directly over the coals. Cover the grill. This is called the indirect heating method, using the BBQ more as an oven than grille. You can cook your corn alongside anything you are grilling directly in the center so don't worry about cooking corn separately from your main protein.
Turn the corn 1/4 turn every 5-6 minutes. After four turns, use a fork and poke a cob. If the corn seems under cooked (the fork doesn't penetrate easily), just keep turning until the kernels are tender and the fork penetrates with ease.
I used this recipe and technique over the July 4th holiday and everyone was raving how good the corn was (with garlic butter all over their faces I might add – ha!). Some say corn is cliche'. I say nay, nay!
Tags: bbq, bbq recipe, Grill, grill recipe, grilled corn, grilling