I am fully into BBQ grilling season with grilled veggies swirling in my head and zesty marinades on the mind. I admit: I like easy and tasty. Here's a flank steak recipe which is both easy and tasty!
---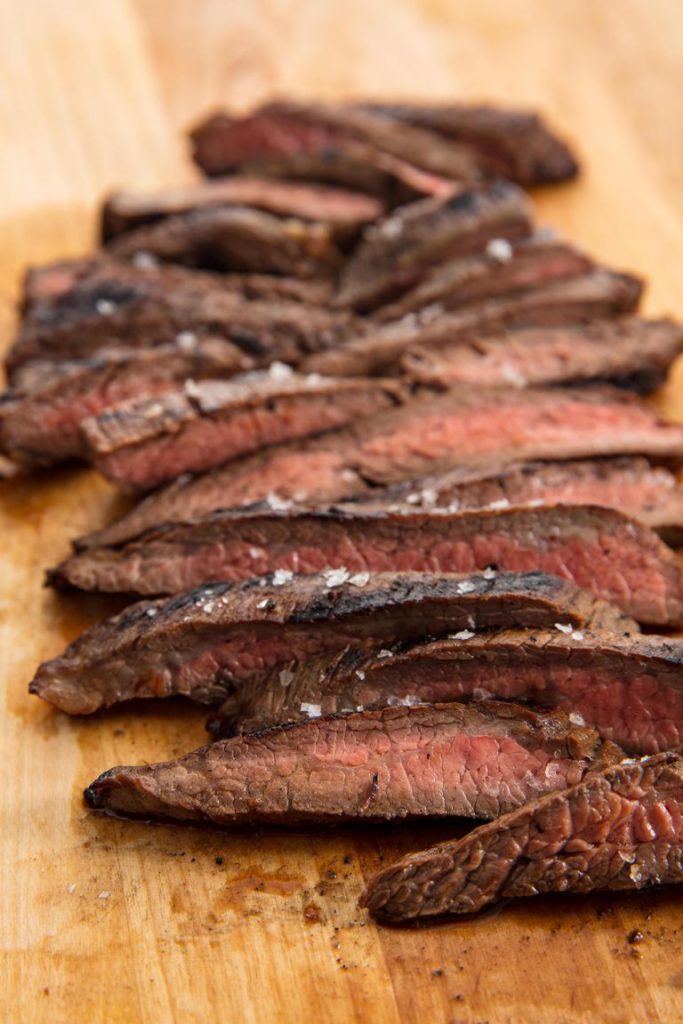 Ingredients
1/4 cup soy sauce
2 tablespoons olive oil
5 large garlic cloves, crushed
1 teaspoon cracked black pepper
1 large flank steak (around 2 lbs)
Directions
Combine the first 4 ingredients in a shallow baking dish.
Add steak and turn to coat with marinade. Cover with plastic wrap and then refrigerate for at least 3 hours and up to 6 hours.
Prepare barbecue (high heat) using mesquite coals. Mesquite burns at a very high temperature, which is perfect for this recipe.
Grill steak to desired doneness, brushing occasionally with marinade for about 4 minutes per side for medium-rare.
Thinly slice steak across grain and serve.
This recipe goes absolutely perfect along with a Pinot Noir. Flank steak also works well for soft tacos, fajitas or a fresh steak salad.
Photo courtesy of delish.com by Ethan Calabrese. Recipe by Bon Appetite
Tags: bbq recipe, bbq sauce