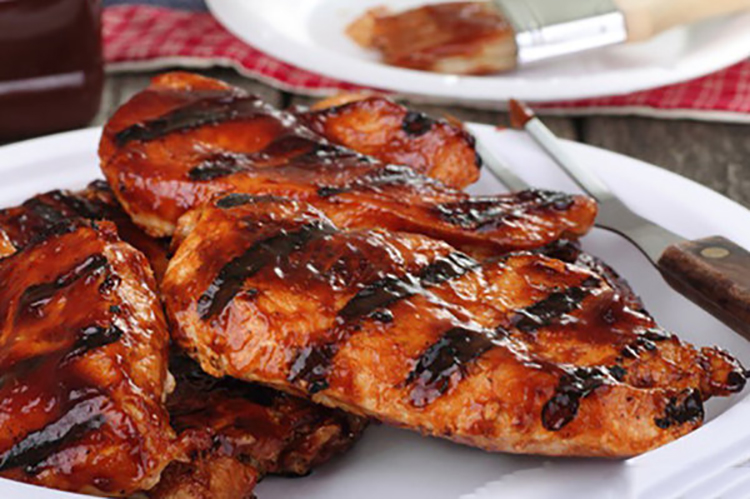 Such a simple concept: light the charcoals, throw on some chicken breasts, thighs, and drumettes. It is actually quite simple but there is A SECRET!
Yes, I said it. I have a secret method to grilling chicken that I am about to impart on to the world. You know how white meat can grill and become dry? Not to mention the few seconds you look away and the breasts are afire and burned. Those days are gone after you read this! You will thank me…I love cash.
I only use a Weber grill and mesquite charcoal. There's something alluring about pouring lighter fluid over wood and lighting it. But that's the pyro in me coming out. The real reason for mesquite wood is because it is burns hot (and I mean HOT!), which sears the juices into the chicken.
Are you ready for the secret? Here it is: indirect cooking. Never cook your chicken breast directly over coals. Use the BBQ as an oven, not a broiler. You can cook drumettes and thighs over the coals directly because they are fattier than white meat. Make sure you turn your chicken frequently.
BUT THE REAL SECRET is to slather your favorite barbecue sauce at the end (during the last 30 seconds) so it does not burn. So many people put BBQ sauce on way too early. If you did not know this, I just made your BBQ chicken taste fabulous!

I told you it was simple…
Photo credit: SkinnyMs.
Tags: bbq, bbq chicken, bbq recipe, bbq sauce, grill recipe, grilled chicken wings, grilled corn, grilling