From Bruce:
One of the things that excites me about this time of year is that this is the first crop of artichokes.
I will preface that I am an artichoke freak and will eat artichoke diced, sliced, marinated, grilled, in any place, at any time, any shape, or form. Boiling an artichoke is not particularly considered gourmet cooking but sometimes the simplest can result in something delicious! I also like EASY prep and especially love the basic boiled artichoke with a simple garlic butter dipping sauce.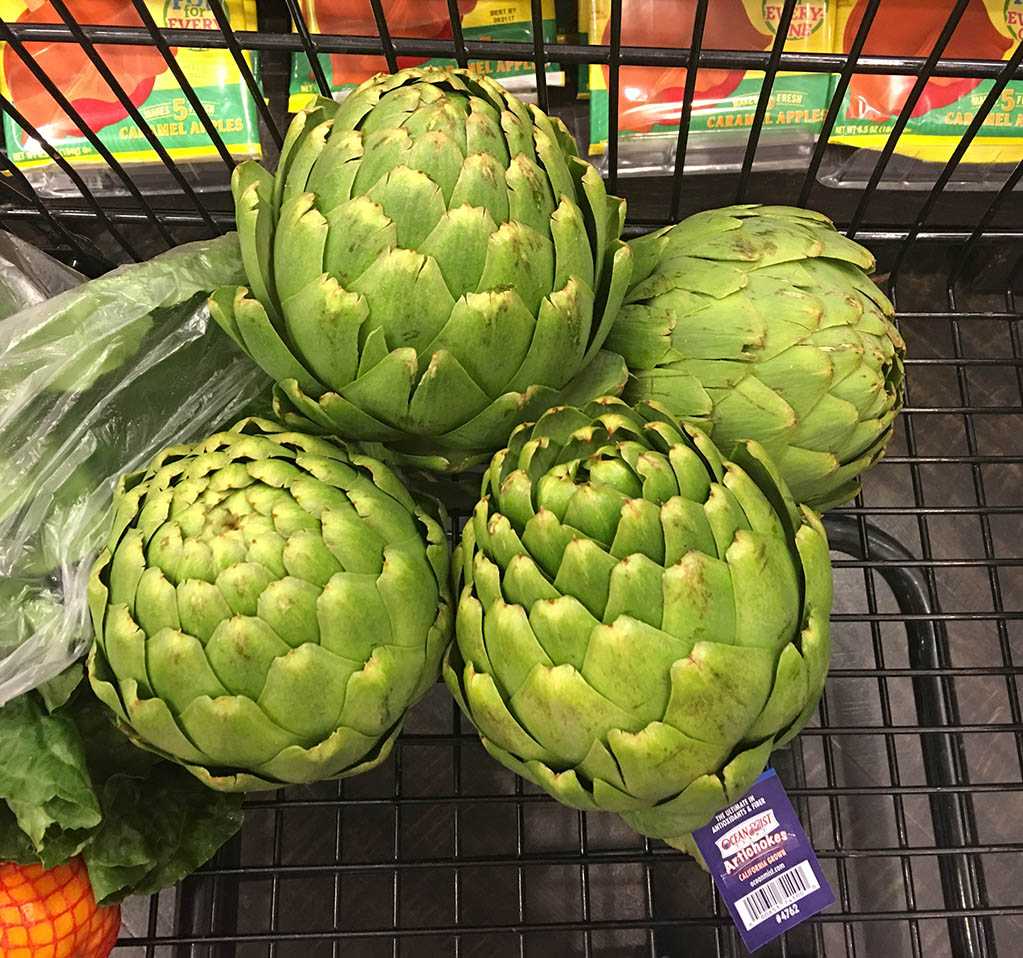 I went to the store yesterday and bought 4 artichokes at $2 apiece (normally $5) and each of them measures about 4 inches in diameter. I plan on:
Trimming the tops off at about 3 inches down
Cutting off the stem at the base of the artichoke
Plopping them into boiling water
Generously seasoning the water with Italian seasoning, fresh garlic, garlic salt, pepper, and patience!
It usually takes about 15 minutes in boiling water but you just need to check. The best way to tell if an artichoke is properly cooked is to use the tip of a knife and poke the bottom of the stem. If it goes in easily, you are done!
Take out the artichoke and dribble some olive oil with fresh garlic and balsamic vinegar. Melted butter with fresh garlic and pepper works perfectly as well. I will also have some melted garlic butter to dip the leaves and that elusive prize: the heart!
---
How to Eat An Artichoke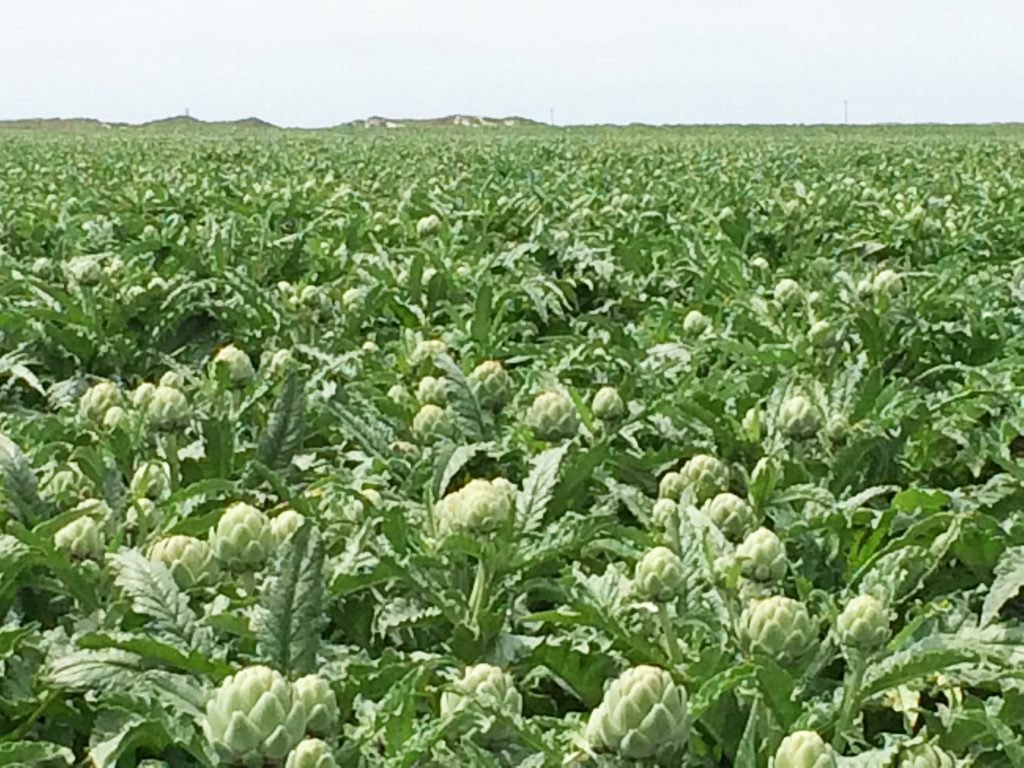 It takes some skill and knowledge to properly eat an artichoke, but don't let that deter you! From my experience, here's the tastiest and most efficient way to eat an artichoke:
Eat the ends of each outside leaf until you get to the tender leaves—then you can eat those entirely.
Scoop out the hair-like center to get to the heart of the matter. The heart is the ultimate culinary prize if you are careful.
Artichoke hearts taste fabulous when grilled! Take the hearts, glaze them with olive oil and fresh garlic, and grill them over mesquite until golden brown.
You can also buy the mini artichoke that can be grilled whole, leaves and all. I have often dared myself into making 36 large artichokes and then grilling all of the hearts at once. That makes for a great dinner party when I invite my friends over to have artichoke hearts and a nice Sauvignon Blanc. I'm definitely inspired after writing this to grill artichokes over the 4th of July holiday!
Artichokes will never be as huge and inexpensive as they are this time of year so don't miss out! I'd also love to see photos of your artichoke creations! Send to [email protected] and we will share your recipe on social media.