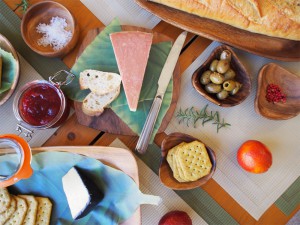 We've got exciting changes afoot here at Pacific Merchants! If you're a regular on our website, you may have noticed a few new items, and even a few new categories!  Over the next week or so, we're going to be featuring a ton of new items, so get ready!  First up, we're thrilled to introduce our new line of DecoLeaves – totally food safe parchment cheese leaves to amp up your food presentation.  Whether you're decorating a table or lining a cheese board, these beautiful, detailed leaves and flowers will add color and visual interest to your table! Plus, they're made and packaged right here in the USA!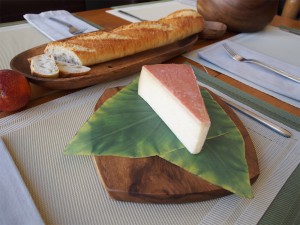 We've got cheese leaves (and flowers, too!) for all seasons.  If you want to deck a spring table in roses  and sunflowers, we'd love to help you. If you're putting together a wine and cheese tasting, we've got the perfect grapes and grape leaves to compliment your spread. If you're already planning that perfect summer luau, we've got banana leaves and tropical leaves to help you decorate. Bonus: our cheese leaves and flowers compliment our acacia wood trays SO perfectly. If you're putting out a cheese board or a tray of appetizers, look into acacia (if you haven't already!) We've even got leaves for holiday decor, though we know that's a long way off.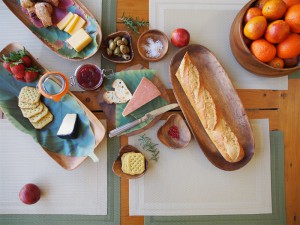 No matter what kind of gathering you're planning this spring/summer, make sure to invite decoLeaves! They're an easy way to add a splash of color to even the most casual barbecue or picnic, and they're a beautiful way to bring a touch of whimsy to more formal affairs! We've even seen them incorporated into gift wrapping or used for crafts!