How to throw a Superbowl Party: Really, it's not that hard.
With this year's Superbowl tickets costing upwards of $2,500 a pop (if you can find one.)  There's a pretty good chance that you're watching the game from on a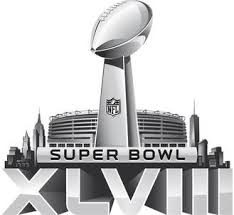 TV somewhere. And there's a really good chance that your friends are going to be watching the big game (or just the awesome commercials) as well. So why not take the time and host an awesome Superbowl party?  To help you out, we've put together some delicious Superbowl food ideas, some awesome party planning tips, and some party ideas that are so creative, you'll be glad to be home in front of the TV instead of freezing your tail off in NJ. As an added bonus, you can recycle a lot of these ideas a week later and throw a killer Olympic kickoff party! Two parties in one post? Winning!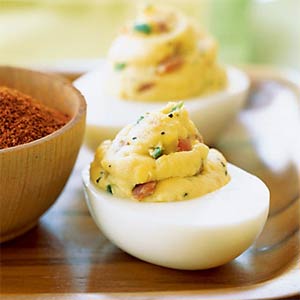 First, figure out what you want to serve.  I suggest keeping it easy to make, easy to eat, and delicious.  For the Superbowl, finger foods are always a good, safe way to go. They're something that can be enjoyed with no mess, even if your guests are holding drinks. Some of my favorite game day snacks are Hot Wings, Deviled eggs, Chips (with salsa, guacamole, and dip, naturally,) sliders, cheese and cold cuts, and tacos.
If you need Superbowl Party Food ideas for bigger meals or entrees, consider ribs, steak, burgers, chili (either meat or vegetarian) and even a baked potato bar.  All of these are universal crowd-pleasers, they're all relatively easy to make, and, in the rare event that you have leftovers, they all reheat nicely the next day!
Once you've got your menu worked out,  it's time to figure out where you're putting all the food. Do you have a table big enough, or are you going to have to improvise? I seriously suggest putting the food a little ways away from the TV, so that folks who want to nibble and chat aren't disrupting the people who want to watch the game. Put out some food near the TV too, be it a big bowl of chips or snack mix, or a large tray of finger food so that people have the chance to munch without getting up as well.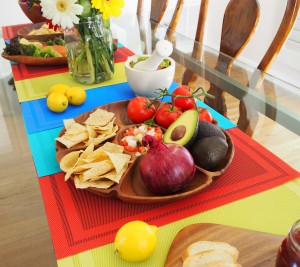 Along with figuring out where to stage your meal, make sure you have the right serving trays and dishes, and enough plates to go around.  You can definitely serve on paper plates if you want, but make sure they're thick enough that they'll hold up to a plate of food. Better yet, get some unique, reusable plates. I love this set of oval wood plates.  They're the perfect size for a meal of finger food, they're durable (even if you have clumsy guests who drop dishes) and they're beyond easy to care for. I got a set for a small dinner party, and they come out pretty much every time I have company.
Along with checking out your plate situation, consider what you're serving each dish in. When I'm doing something like hot wings with Blue Cheese dipping sauce, I love this deep, almost bowl like sectioned tray. It's perfect for containing all the saucy, messiness of wings!  When I'm serving chips and dips, I use a chip and dip tray for the coffee table in front of the TV and set out bigger bowls of chips and dips with the rest of the food.  I find that sectioned trays not only look nice, but really make people feel like they've got plenty of options, even if I'm only serving ruffles and onion dip.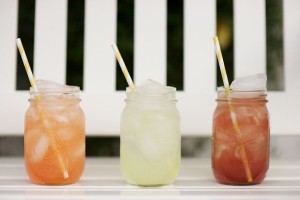 Of course, if you're serving food at your Superbowl party, you're going to need some super drinks as well.  I suggest making cocktails well in advance (just skip the ice) and putting them in Kilner jars in a cooler. I even do this for lemonade and fruit infused water. People can just grab a jar and sip, and you can enjoy the game instead of bartending.
Last but not least, have one solid Superbowl party food recipe that you can fall back on, even if everything else is going wrong. For me, it's Guacamole.  It's vegetarian, healthy party food that goes equally well on chips, veggies and burgers.  Having at least one fall-back recipe means that even if your ribs are burned and your deviled eggs fall to pieces, you're good to go.
Here's how to make the best guacamole recipe from scratch. It's simple to make and easy to customize If you like more heat, add a chopped up jalapeno.  If you like more tang, add more lime.  This serves 4-6 people and is the perfect amount for the large Mason Cash Mortar and Pestle.
3 avocados
¼ cup chopped cilantro
½ tsp whole cumin
1 clove garlic
¼ cup chopped red onion
1 small tomato, chopped
Juice of 1 lime
Salt and pepper to taste
In the bottom of your mortar and pestle, crush together the garlic, cilantro and cumin until they form a paste
Add the lime juice and half the avocado
With the pestle, grind until very smooth. Add the other half of the avocado, the onion, and the tomato
Combine with pestle (you may also need to use a fork) until thoroughly combined
Taste and season with salt and pepper.
Serve right in the mortar and pestle!
If you want to make a bigger batch, the recipe doubles or even triples really nicely.  Just grind up the cumin, mince the garlic and cilantro, and make the whole thing in an Acaciaware bowl. Just like when you serve in the mortar and pestle, there's one less dish to clean, since your serving dish is also your prep bowl